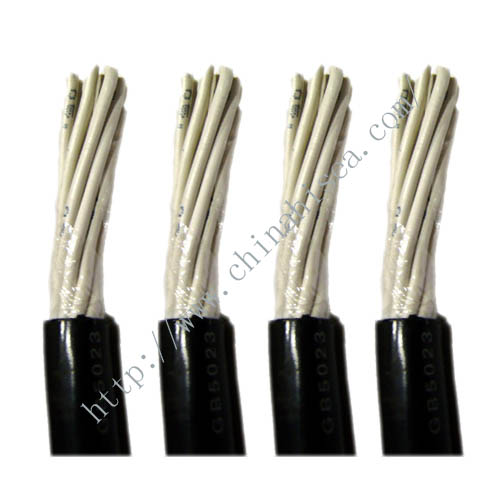 90℃ Motor winding connection flexible cable and wire
90℃ Motor winding connection flexible cable and wire
90℃ Motor winding connection flexible cable and wire application
This product applies to a maximum conductor temperature of 70℃ continuous operation of the motor wiring connection.
90℃ Motor winding connection flexible cable and wire Service Condition
maximum conductor temperature of 90℃ continuous operation.
Bending radius,less than our times the diameter.
If you feel this is not what you are looking for,please kindly check more special cable here,also you can check more cable here,or you can use the search form on the upper right corner.
90℃ Motor winding connection flexible cable and wire Model
| | |
| --- | --- |
| JE | Copper CoreEPR insulated motor winding connection cable(wire) |
| JEH | Copper Core EPR insulated CSM sheathed motor winding connection cable(wire) |
| JEM | Copper Core EPR insulated epichlorohydrin sheathed motor winding connection cable(wire) |
| JH | Copper Core chlorosulfonated polyethylene insulated winding connection cable (wires) |
90℃ Motor winding connection flexible cable and wire Specification
Model
Rated voltage
(V)
Core number
Nominal cross sectional area (mm2)
Model
Rated voltage
(V)
Core number
Nominal cross sectional area(mm2)
JE
500
1
0.2-10
JEH
500
1
0.2-10
1000
0.2-240
1000
0.2-240
3000
2.5-240
3000
2.5-240
6000
16-240
6000
16-240
Model
Rated Voltage(V)
Core
Nominal Cross-section(mm2)

JE

500

1

0.3~10

JEH

0.3~120
JEM
JH
0.3~10
JE
1000
1
0.3~240
JEH
0.5~120
JEM
JH
0.2~240
JE
3000
1
2.5~240
JEH
2.5~120
JEM
JH
2.5~240
JE
6000
1
16~240
JEH
JEM
90℃ Motor winding connection flexible cable and wire Show