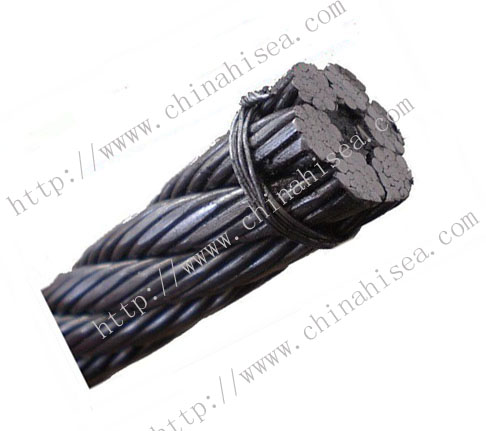 Rotation Resistant Steel Rope
Product Name: Rotation Resistant Steel Rope
Type: Shell Type 4 Strands
Construction: 4Vx39S+5FC
Material: Steel
Introduction: This product is equal laid rope. The index of metal filling is high. The strand structure is tight. When the steel rope is under working, the contact stress between wires is small and no secondary bending stress and the contact area between steel wire rope and pulley groove is large, so the this steel rope has characters of wear resistance, fatigue resistance, anti-extrusion performance and easily deformed.
Steel Wire Rope Type: Four Strands Shell Type Steel Rope
Features: The contact between wires is equal laid. The strands of rope are spiral surface contact. When the steel rope is loading, the contact stress between strands is small, and then the service life is correspondingly longer. Wire interactive twisted, and then the backwash force is small.
Main Application: shaft balance rope, cut vertical shaft upgrade (well construction), port handling and construction tower cranes, ship loading and unloading.
Finish: galvanized or ungalvanized
Construction Photo For Rotation Resistant Steel Rope: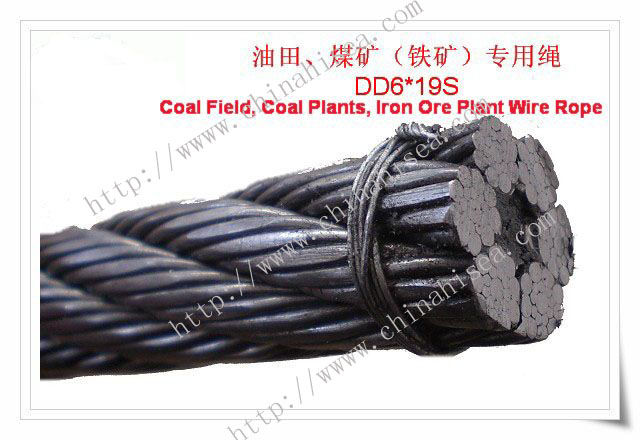 Technical Specification of this 4Vx39S+5FC Shell Type 4 Strands Rotation Resistant Steel Rope
Shell Type 4 strands Rotation Resistant Steel Rope 4Vx39S+5FC

Nominal Diameter (mm)

Approx. Weight (kg/100m)

Nominal Tensile Strength of Rope (MPa)

1570

1670

1770

1870

1960

2160

Minimum Breaking Load of Rope (KN)

8

26.2

36.2

38.5

40.8

43.1

45.2

49.8

10

41.0

56.5

60.1

63.7

67.3

70.6

77.8

12

59.0

81.4

86.6

91.8

96.9

102

112

14

80.4

111

118

125

132

138

152

16

105

145

154

163

172

181

199

18

133

183

195

206

218

229

252

20

164

226

240

255

269

282

311

22

198

274

291

308

326

342

376

24

236

326

346

367

388

406

448

26

277

382

406

431

455

477

526

28

321

443

471

500

528

553

610

30

369

509

541

573

606

635

700

32

420

579

616

652

689

723

796

34

474

653

695

737

778

816

899

36

531

732

779

826

872

914

1010

38

592

816

868

920

972

1020

1120

40

656

904

962

1020

1080

1130

1240

42

723

997

1060

1120

1190

1240

1370

44

794

1090

1160

1230

1300

1370

1510

46

868

1200

1270

1350

1420

1490

1650

48

945

1300

1390

1470

1550

1630

1790

50

1030

1410

1500

1590

1680

1760

1940