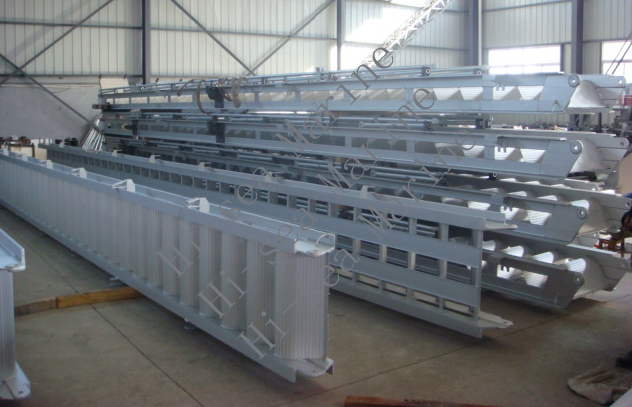 Aluminum Accommodation Ladder
Aluminum Accommodation Ladder:
Features:
When the ships reach the dock, this gangway can be used to connect the ship with the dock, thus people can be walk on and through. It can be made of steel or alumlinum, with pavement and handrail.
Optional Model:
1.Available in marine steel, stainless steel and aluminum, copper materials
2.Turnover device : upper platform, Driving tube, lazy arm, pillar
3.Fastening device : Fastening hooks, Support tube
4.Customize available. OEM service and Special requirement is available
5.With various certificates.
Specifications:
One type is rigid structure: Length ranges from 8 meters to 15 meters; weight ranges from 182kg to 362kg;
Another type is knock-down structure: Lengths ranges from 4 metres to 7.5 meters and weight from 205kg to 388kg.
Below is technical data for reference.:
| | | | | |
| --- | --- | --- | --- | --- |
| Item | Width(m) | Length(m) | capacity(kn/m2) | Warrant(years) |
| 1 | 1.5 | 3.0-30.0 | 1.5kn-2.5kn | 15 |
| 2 | 1.8 | 3.0-30.0 | 1.5kn-2.5kn | 15 |
| 3 | 2 | 3.0-30.0 | 1.5kn-2.5kn | 15 |
| 4 | 2.5 | 3.0-30.0 | 1.5kn-2.5kn | 15 |
| 5 | 3 | 3.0-30.0 | 1.5kn-2.5kn | 15 |
We can also provide various kinds of marine ladders, including
1. Appliance for pilot ladder
2. Accommodation ladder for diver
3. Bulwark ladder
4. Ladder for draft reading
5. Engine room inclined ladder
6. Cargo hold& oil tank ladder
7. Stainless steel vertical ladder
8. Cargo hold inclined ladder
9. Cargo hold inclined ladder
10. Marine steel inclined ladder
11. Marine steel vertical ladder
12. Aluminum pipe vertical ladder
13. Aluminum inclined ladder
14. Mountain ship rope ladder
15. Aluminum alloy wharf ladder
16. Pilot Ladder
17. Portable aluminum ladder
Ladder packed in plastic foam ready to be transported