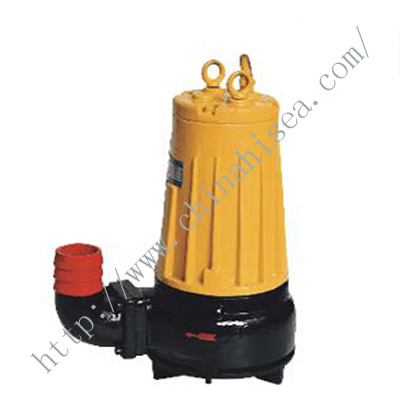 AS Incision Dive Waste Pump
AS Incision Dive Waste Pump:
Product Overview
This type pump adopts Germany ABS Company's advanced technique, especially suitable for transmission the medium that contains tight solid, fiber material liquid, and, in particular, dirty, sticky, slippery liquid. It can tear, cut fibred matters, and then drains them smoothly without needing filter net. Therefore, when worked in the sewage, the pump will not be blocked, and will run extremely reliable.
Product Trait
It is mainly used in petroleum, chemical industry, steel, paper making, and sugar making etc trades. It can be also used to transport sewage, waste water, and city waste water with solid grain and serious long fibre.
Product Application
It can work under poor environmental conditions, and has the capable of sewage long fiber, bags, belt, grass, cloth, etc. discharged after tearing. The medium temperature-15℃~+50℃flux: 15-150m3/h, Outlet pressure 4-25m, rotates speed 1450-2900r/min.
| | | | | | | |
| --- | --- | --- | --- | --- | --- | --- |
| Type | Flow(m 3 /h) | Head(m) | Power(KW) | Speed(r/min) | Voltage(V) | Pipe Diameter(mm) |
| AS10-2W/CB | 15 | 4 | 1.1 | 2850 | 220 | 76 |
| AS10-2CB | 15 | 4.5 | 1.1 | 2850 | 380 | 76 |
| AS16-2CB | 29 | 7.6 | 1.5 | 2850 | 380 | 76 |
| AS30-2CB | 42 | 11 | 3.0 | 2850 | 380 | 76 |
| AS55-2CB | 45 | 13 | 5.5 | 2900 | 380 | 127 |
| AS55-4CB | 100 | 7.5 | 5.5 | 1450 | 380 | 152 |
| AS75-2CB | 60 | 18 | 7.5 | 2900 | 380 | 127 |
| AS75-4CB | 145 | 10 | 7.5 | 1450 | 380 | 152 |
| AV14-4 | 22 | 5.8 | 1.5 | 1450 | 380 | 76 |
| AV55-2 | 30 | 20 | 5.5 | 2900 | 380 | 76 |
| AV75-2 | 30 | 25 | 7.5 | 2900 | 380 | 76 |