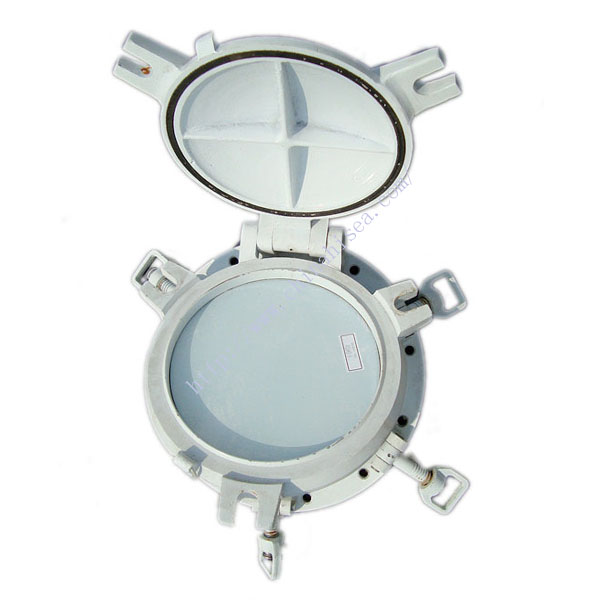 Bolted Opening Side Scuttle
Bolted Opening Side Scuttle
Description:
1. Certificate of Product: Chinese CCS, English LR, American ABS, French BV, Norwegian DNV, Germany GL, Japanese NK, Italian RINA, European EC
2. Used in watertight and airtight side openings which are above load waterline and below bulkhead deck or freeboard deck for seagoing vessels
3. Anti-corrosive quality and durable in use
4. The main types include heavy, medium and light types
5. The scuttles have good water tightness and enough strengths
6. Used for cabin, pantry or meeting room on ship
Description:
Side Scuttle is used for sea-going ship and warships.
WE WILL CUSTOMIZE YOUR MARINE WINDOW REQUIREMENTS.
Photos: