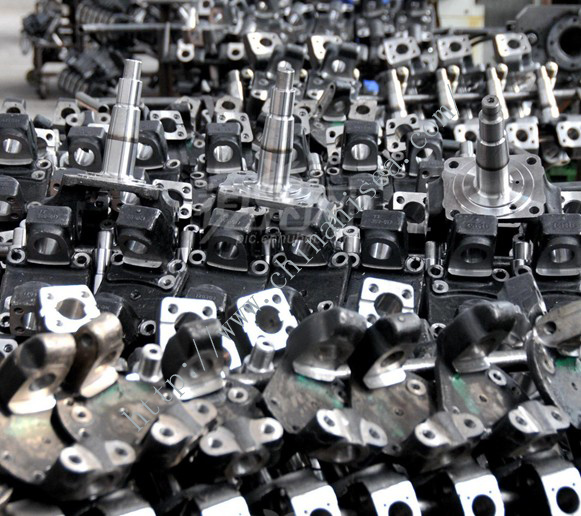 Bus steering knuckle
Bus steering knuckle:
Bridge steering knuckle is one of the main parts, and can make the car stable travel pass sensitive direction of travel, the steering knuckle's function is to bear the load by front of car, front wheel bearing and drive around the turn leaving the kingpin steering. In the car while driving, changing it to bear impact load, therefore, required to have high strength.
Knuckle bushing and two bolts through three connected with the body and through the stopper flange
Brake system connected to the mounting holes. In the high-speed driving, the road passes through the tire vibration to the steering knuckle, when we analyze the main factors to consider. Calculations using the existing vehicle model, the gravity of the vehicle is applied 4G calculated knuckle three bushing center and two bolt mounting holes as the center of the support reaction force applied loads and constraints flange connection end face of the braking system of all nodes 123456 freedom.
Steering shaft and drive shaft from the steering knuckle, and occasionally also fitted intermediate support. It is mainly used in the course of changing the relative position of the two axes and rotational movement between the torque transmission.
Brand:KingLong,YuTong,Ankai,ZhongTong,Golden Dragon,Higer,ShaolinAuto,Huanghai,JAC,YaXing