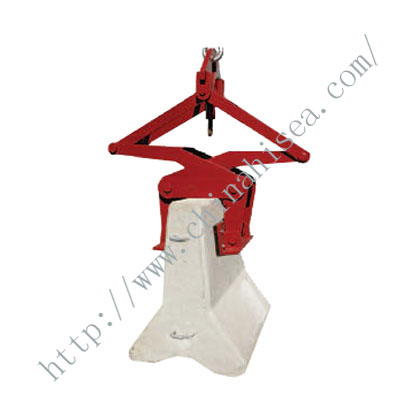 Clamp-Co Barrier Grabs
Clamp-Co Barrier Grabs
Product Name:
Clamp-Co Barrier Grabs
Material:
steel
Spec:
• Hands-free operation.
• Alloy Steel Construction.
• Available with polyurethane pads or hardened steel jaw.
• Eliminates the need or slings, chokers and spreader bars.
• Individually Proof Tested to 2 times the Working Load Limit  
with certification.
• Finish - Red Paint.
Application:
Clamp-Co Barrier Grabs provide a fast and efficient method for handling concrete road barriers.
Technical Drawing For Clamp-Co Barrier Grabs: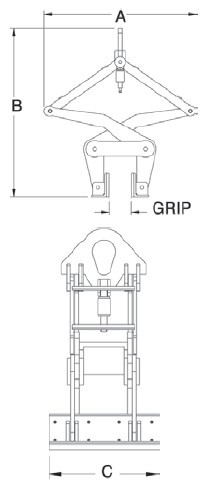 Parameters For Clamp-Co Barrier Grabs:
Working Load Limit (t)*
Weight Each (kg.)
Grip Width (mm)
Dimensions
Model
Stock
(mm)
No.
No.
A
B
C
BG-9000
2734009
4.08
132
152 (min.)
1038
1140
457
305 (max.)
1117
933
457