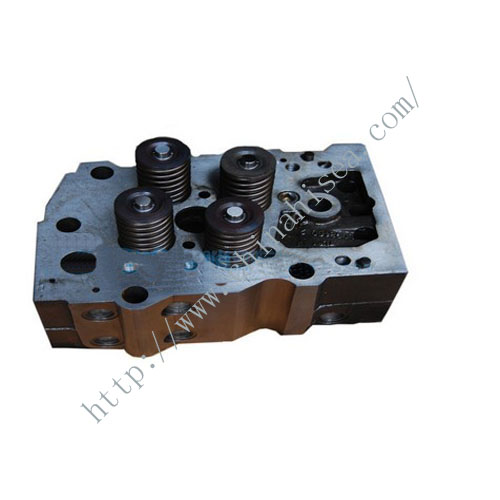 Cummins cylinder head 3072438
Cummins cylinder head 3072438:
3072438 is used for Cummins high pressure common rail diesel engine.it is CCEC.
at the same time,we deal with DCEC cylinder head.
All our spare parts are genuine parts. The quality is reliable and stable.
--We have a regular stock in jinan which can ensure a timely shipment of any regular parts.The shipment lead time will be no more than a month.
--All the supply and demand are controlled by advanced stock management and quality management system.
Other Cummins cylinder heads:
| | |
| --- | --- |
| 3007572 | Cummins cylinder head |
| 3009138 | Cummins cylinder head |
| 3009540 | Cummins cylinder head |
| 3018868 | Cummins cylinder head |
| 3021692 | Cummins cylinder head |
| 3027979 | Cummins cylinder head |
| 3028913 | Cummins cylinder head |
| 3037240 | Cummins cylinder head |
| 3050419 | Cummins cylinder head |
| 3068400 | Cummins cylinder head |
| 3068401 | Cummins cylinder head |
| 3068402 | Cummins cylinder head |
| 3072438 | Cummins cylinder head |
| 3081066 | Cummins cylinder head |
| 3081070 | Cummins cylinder head |
| 3081073 | Cummins cylinder head |
| 3081224 | Cummins cylinder head |
| 3202256 | Cummins cylinder head |
| 3202257 | Cummins cylinder head |
| 3406730 | Cummins cylinder head |
| 3411805 | Cummins cylinder head |
| 3418529 | Cummins cylinder head |
| 3627612 | Cummins cylinder head |
| 3627752 | Cummins cylinder head |
| 3811981 | Cummins cylinder head |
| 3811985 | Cummins cylinder head |
| 3811988 | Cummins cylinder head |
| 4003988 | Cummins cylinder head |
| 4083403 | Cummins cylinder head |
| 4915442 | Cummins cylinder head |
| 4952450 | Cummins cylinder head |
| 4962454 | Cummins cylinder head |
Cummins cylinder head woodcase: