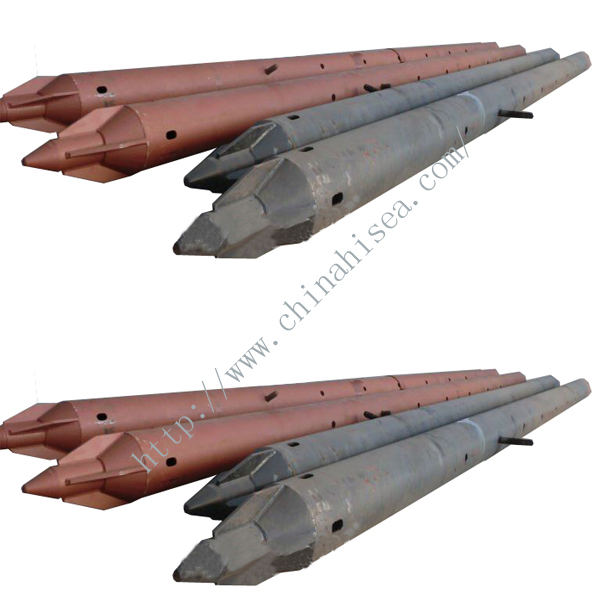 Dredging Spud
Dredging Spud Performance and Features:
The dredging spuds' design forms an optimum between diameter, wall thickness and weight. The construction is of rolled steel pipe pieces with varying wall thickness, which are welded together with full pen welds.
The spuds are fitted with pin holes for tilting as well as to secure the spud when it is not in use. The lower point is made of solid steel to ensure sufficient strength during ground penetration. When the spud is hoisted, water may escape through two holes above the lower point. On top, a hoisting eye allows for a crane to replace the spud easily. Standard spuds are made of grade A steel, but it is possible to order other material. We can provide a wide range of dredge spuds and any other marine spuds according to the the clients' any requests.
1. High quality steel made
2. Longer wear life,Easy to maintenance
3. Simple to assemble and disassemble,Can be adjusted precisely
4. Any size is available
5. Used for Cutter Suction Dredger
Ready for shipment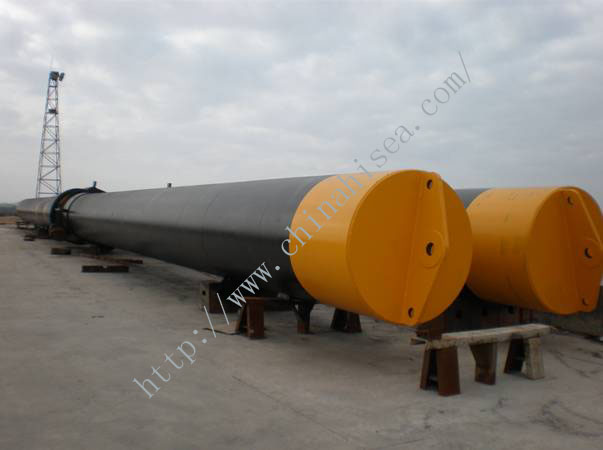 install dredge spud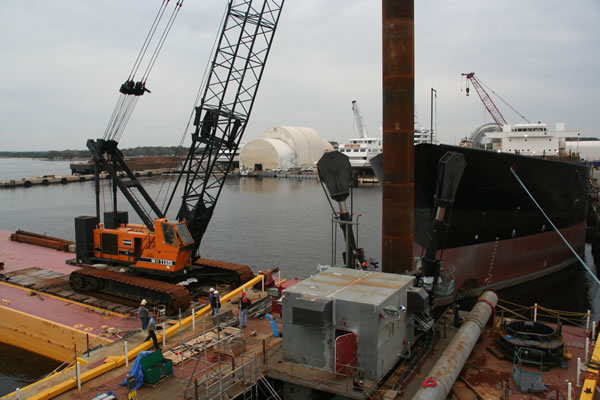 Dredging Spud on the CSD