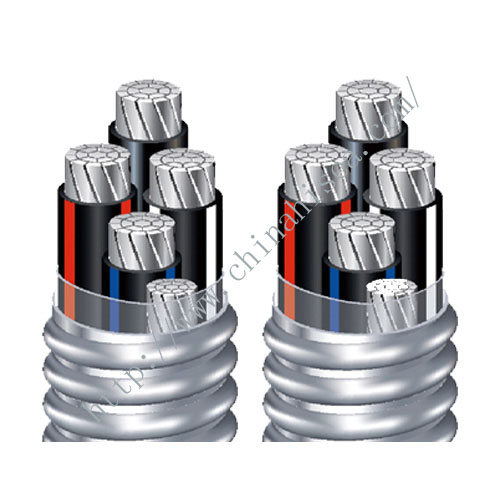 Environment friendly rail vehicle cable
Environment friendly rail vehicle cable
Environment friendly rail vehicle cable application
This cable is suitable for a variety of locomotives and rapid transit vehicles power transmission,signal control and other various electrical apparatus required fire-retardant.
Environment friendly rail vehicle cable Standard
GB12528.11-2003,TB/T1484.1-2001
Environment friendly rail vehicle cable Introduction
This environment friendly rail vehicle cable is plurality of tinned copper wire stranded,with extruding TPEE as insulation,Single insulated wire core makes a single independent or more insulated cable core wire twisted into multi-core cable core,and polyetherimide sheath layer is set out of single core or multicore cable.
The model of cable can withstand oil,heat aging resistance,flame retardant,resistant to bending,environmental protection and flexibility and other characteristics,able to adapt to the harsh environment locomotive,and can have environmental security.
Environment friendly rail vehicle cable Model
| | |
| --- | --- |
| Model | Name |
| WDZ-DCYJ-125 | XLPE insulated single core railway vehicles cables ( wire ) |
| WDZ-DCYJR-125 | XLPE insulated single core railway vehicles soft cables ( wire ) |
| WDZ-DCEVM-125 | Specialty elastomers insulated single core railway vehicle cables ( wires ) |
| WDZ-DCK-125 | XLPE insulated railway vehicles multi-core cable |
| WDZ-DCKP-125 | XLPE insulated multi-core shielded railway vehicles cable |
| SLEX | Special composite material insulated multi-core rail vehicle cable |
| SPLEX | Special composite material insulated rail vehicle shielded multi-core cable |
Environment friendly rail vehicle cable Show