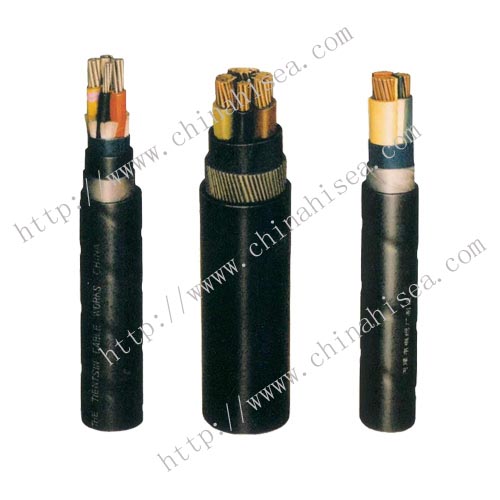 fire retardant low smoke halogen-free power cable
fire retardant low smoke halogen-free power cable
This cable is mainly used in fire alarm and fire fighting equipment, communications equipment and emergency access transportation and other emergency facilities required in refractory applications with rated voltage 600/1000V and below. Especially suitable for the containment of nuclear power plants outside the seismic loads to ensure emergency shutdown, containment isolation, emergency core cooling, the reactor heat removal, power transmission system to prevent radioactive substances discharged into the surrounding environment and other functions.
fire retardant low smoke halogen-free power cable Product Features
1, has good electrical insulation properties;
2, has good heat aging properties, according to the choice of long-term continuous working temperature of 90 ℃ and different varieties of 105 ℃.
3, large carrying capacity, strong overload capability;
4, with halogen, low smoke, low toxicity and environmental protection features;
5, cable burning small light transmittance;
6, excellent flame retardant properties, by burning test;
7, has good fire resistance.
fire retardant low smoke halogen-free power cable main technical performance
1, finished cable operating temperature reached 90 ℃ and 105 ℃.
2, in line with GB/T19216 finished cable fire test requirements;
3, the finished product does not extend flammable Class B GB/T18380.3 prescribed by burning test;
4, cold can reach -40 ℃;
5, the insulation resistance constant Ki ≥ 3.67MΩ.Km;
6, the conductor conductor resistance reaches GB/T3956 stipulated requirements;
7, according to GB/T17650 and GB/T17651 test
Smoke density transmittance ≥ 60%;
PH value ≥ 4.3
Conductivity ≤ 10μS/mm
fire retardant low smoke halogen-free power cable service condition
1, the cable conductor temperature does not exceed 90 ℃ or 105 ℃;
2, in the state run accident (duration less than 5 seconds), the maximum temperature does not exceed the conductor 270 ℃, cable laying temperature should not be less than 0 ℃;
3, cable bending radius: non-armored type should be not less than 6 times the cable diameter; armored cable diameter should be not less than 12 times
4, the cable can not be used before and after the affected cable performance mechanical impact damage, scratches and other sharps.
fire retardant low smoke halogen free power cable model
Model

Name

Copper conductor
Aluminum Conductor
YJFV
YJFLV
Copper(Aluminum) Conductor Irradiation crosslinked polyolefin insulation and PVC sheathed power cable
YJFV22
YJLFV22
Copper(Aluminum) Conductor Irradiation crosslinked polyolefin insulation Steel tape armored and PVC sheathed power cable

YJFV32
YJFLV32
Copper(Aluminum) Conductor Irradiation crosslinked polyolefin insulation Thin Steel wire armored and PVC sheathed power cable

ZR-YJFV
ZR-YJFLV
Copper(Aluminum) Conductor Irradiation crosslinked polyolefin insulation and Flame retardant PVC sheathed power cable

ZR-YJFV22
ZR-YJFLV22
Copper(Aluminum) Conductor Irradiation crosslinked polyolefin insulation Steel tape armored and Flame retardant PVC sheathed power cable

ZR-YJFV32
ZR-YJFLV32
Copper(Aluminum) Conductor Irradiation crosslinked polyolefin insulation Thin Steel wire armored and flame retardant PVC sheathed power cable

WDZ-YJFE
WDZ-YJFLE
Copper(Aluminum) Conductor Irradiation crosslinked polyolefin insulation and Low smoke halogen free and flame retardant poloylefin sheathed power cable

fire retardant low smoke halogen-free power cable show