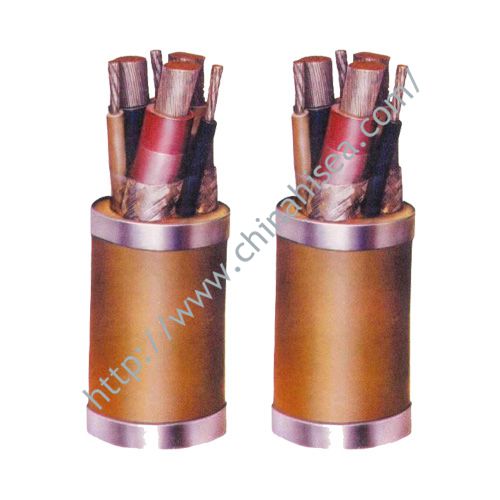 Fluorineplastic high temperature resistant cable
Fluorineplastic high temperature resistant cable
1.Fluorine plastic high temperature resistant cable Application
This product is applicable to fixed power distribution and transmission,or as motor linking wires.It can endure high temperature,oil,corrosion,acid/alkaline corrosive gases and also is wterproof.The properties are stable under high temperature and can bear great current.It has long service life and a great resistance to aging and is widely used in metal refining,electrical,petro-chem,large construction and auto industries.
2.Fluorine plastic high temperature resistant cable Service Condition
a. rated voltage Uo / U 0.6/1.0kv
b. Maximum working temperature ≤200℃(For F46)≤260℃(For PFA)
c.Minimum working temperature Fluorine plastic insulated and sheathed cable -60℃(For Fixed laying) -15℃(Non Fixed Laying)
d.Laying Temperature≥0℃(≥-25℃ For Fluoroplastic,Silicon Rubber,NBR Sheath)
e.Allowing bending radius:≥10 times the outer diameter for single-core cable,≥15 times the outer diameter for multi-core cable
3.Insulation resistance:≥500MΩ.Km AT 20℃
4.It can endure 50hz 3.5kv/5min without puncture.
If you feel this is not what you are looking for,please kindly check more special cable here,also you can check more cable here,or you can use the search form on the upper right corner.
Fluorine plastic high temperature resistant cables Model
Model
Name
Working Temp(℃)
FF46
Fluoroplastics insulated and sheathed power cable
-60~200
FF46-22
Fluoroplastics insulated and sheathed steel tape armored power cable
-60~200
FF46-P
Fluoroplastics insulated and sheathed copper woven shield power cable
-60~200
ZR-F46(FV)
Fluoroplastics insulated and flame-retardant PVC sheathed power cable
-40~105
ZR-F46-22(FV22)
Fluoroplastics insulated and flame-retardant PVC sheathed Steel Tape Armored power cable
-40~105
ZR182-FF46
PFA insulated and sheathed power cable
-60~260
ZR182-FF46P
PFA insulated and sheathed copper woven shield power cable
-60~260
ZR182-FF46-22
PFA insulated and sheathed Steel tape armored power cable
-60~260
YGC-F46(FG)
Fluorplastics insulated silicon rubber sheathed power cable
-60~180
YGC-F46-22(FG22)
Fluorplastics insulated silicon rubber sheathed steel tape armored power cable
-60~180
YVF-F46
Fluoroplastics insulated flameproof NBR sheathed power cable
-60~105
YVF-F46-22
Fluoroplastics insulated flameproof NBR sheathed steel tape armored power cable
-60~105
Note:plus "R" to soft cable,the copper core can be tinned,ZR182 added imported PFA(temperature endurance 260℃)
Cable Structure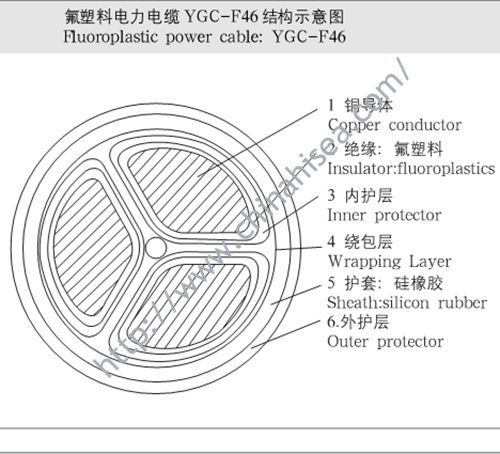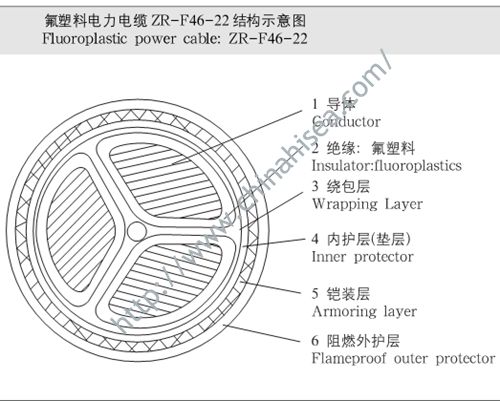 Fluorine plastic high temperature resistant cables show