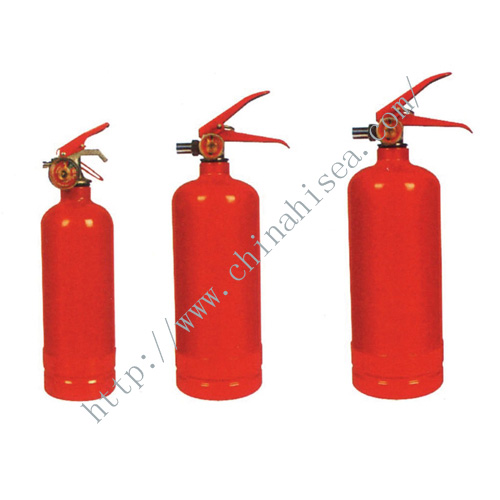 1kg dry power fire extinguisher
1kg dry power fire extinguisher
Portable dry power fire extinguisher is made up of ABC dry power, apply to extinguish solid material, inflammable liquids, combustible gases,organic solvents and voltage under the 5KV primary surface of the fire of the electrical equipment.
ABC power fire extinguisher has high-efficiency,harmless to people or animals,amd has a well quality,good insulating property.
1.Feature:
a.ABC30%-85%
b.st12 cylinder
c.Plastic nozzle
d.Stand bracket
e.Temperature range:-30~+60 degrees celsius Max working
f.pressure:14Bar
g.Test pressure:25Bar
h.Fire class:ABC
2.Specification
Product mode

MFZ/ABC1

Application standard

GB4351.1-2005

Fire-fighting grade

1A 21B C E

Main contents

ammonium phosphate salt dry powder (NH4H2PO4 50%. BaSO4 25%)

High-pure nitrogen

Applicable temperature

-20oC to +55oC

Water-test pressure

2.1MPa

Nitrogen pressure

20oC1.2MPa
3. Packing
After inspection, products are carefully packed in wooden case or carefully packed in Carton.
4. Shipping
a.EMS, DHL, TNT, UPS 2-5 working days
b. International air mail: around 5-15 working days
c. By sea: around 10-25 working days
5. Payment
a.WesternUnion
b. Bank Transfer
c. Letter of Credit
6. Service
Quality can be guaranteed. If the products can not meet your satisfaction, except OEM or ODM products, the products can be returned at freight prepaid.
7. About us
We have nearly 20 years experience on fire exinguisher exporting. We are a professional Chinese supplier and have own factories to meet customized production.
18. Primary competitive advantages:
Brand-name Parts
Country of Origin
Guarantee/Warranty
International Approvals
Packaging
Price
Product Features
Product Performance
Prompt Delivery
Quality Approvals
19. Main Export Markets:
Eastern Europe
North America
Mid East/Africa
Central/SouthAmerica
Asia