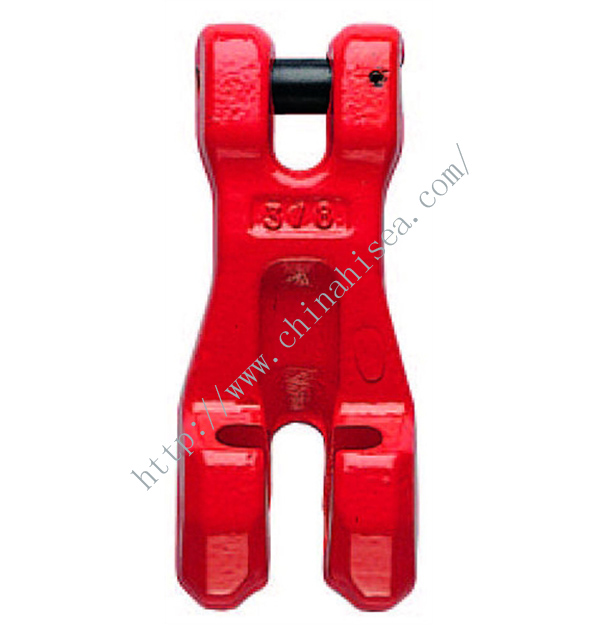 Grade 80 Clevis Shortening Clutches
Name: Grade 80 Clevis Shortening Clutches
Application: suitable for Grade 80 chains and fittings
Standard: meets EN 1677-1
Material and Process: alloy steel, quenched and tempered
Features: clevis fitting enables direct connection to chain. For correct safe use of the clutch as a shortening device, it must be assembled to the master link via 3 links of chain. The use of the Clevis Shortening Clutch will allow 100% of the chain sling capacity.
Finish: painted. Galvanized or forged. Marked with manufacturer identification and material grade
Spare clevis load and retaining pins are available.
Technical Specification of this Grade 100 Clevis C Hook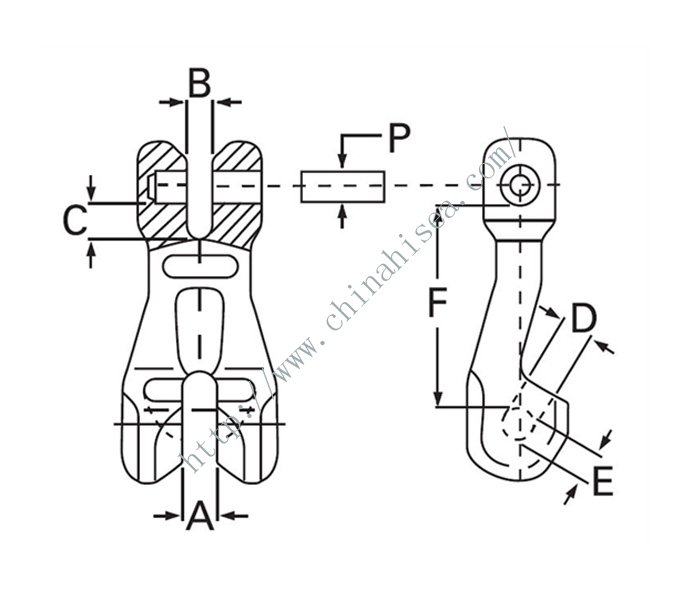 Product Model

Chain Diameter

(mm)

Dimension (mm)

Working Load Limit

Rated Test Force

Breaking Force

Weight

A/B

C

D

E

F

P

tones

KN

KN/min

kgs/pc

G8CSC-7

7/8

8.7

10

9

16.5

62

9

2

50.3

80.4

0.4

G8CSC-10

10

12.5

14

12

25

88

13

3.15

78.5

126

0.94

G8CSC-13

13

16.5

17

15

32.5

115

16

5.3

133

212

1.92

G8CSC-16

16

20.5

19

19

39

143

21

8

201

322

3.16