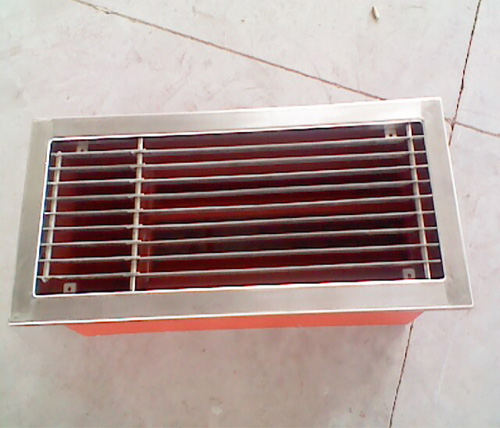 Grille damper
Application:
The grille damper is widely used in marine air conditioning system to prevent fire,The grill louver construction could be effective used to control the fire.
The damper is installed in the duct of ventilation system,At ordinary time,It is normal open,But in fire situation,closed to prevent the fire and somke.
Features:
1.Electircal close the damper.
2.The damper will be closed automatically when the temperature is 70 degree.
3.The voltage is DC24V
4.The control vlotage is AV24V,DC24V,AC220V.
5.Pneumatic operating pressure is 0.5-0.8Mpa.
Available size:
A


B

L


Ceiling opening

S、D

E

300

240

220

340

460X250

400

240

220

340

560X250

400

300

220

340

560X310

400

400

250

340

560X410

500

300

220

340

660X310

500

350

220

340

660X360

500

400

250

340

660X410

600

300

220

340

760X310

600

400

250

340

760X410

600

500

290

220

760X510

700

500

290

220

860X510

800

500

290

220

960X510

900

500

290

220

1060X510
Process drawing: