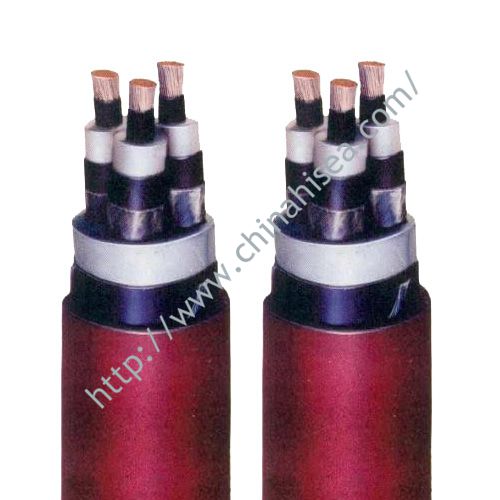 NBR Compound Power Cable
NBR Compound Power Cable
1.Application
This product is suitable as electirc transmission for AC rated voltage 0.6/1kv and below and power device where requires moving frequently and oil-resistant or mobile lighting power transmission
2.Service Condition
a. rated voltage Uo / U 0.6/1.0kv
b. Maximum long-term working temperature 70℃,the lowest ambient temperature is -40℃
c.20℃,D.C Conductor resistance comlies with stipulatons of GB/T3956
d.the cable has excellent characture of oil-resistance and corrosive resistance.
e.Good flexibility,resistance to aging
f.Finished CaIt can endure working frequency 3.5kv/5min without puncture.
If you feel this is not what you are looking for,please kindly check more special cable here,also you can check more cable here,or you can use the search form on the upper right corner.
NBR Compound Insulated and Sheathed Power cable Model and Specifications
Model
Name
Core Number
Nominal Cross-section (mm2)
YVFR
Copper Conductor NBR Compound Insulated and sheathed soft cable

1,2,3,4

3+1

1.5~240

4~240

YVFRP
Copper Conductor NBR Compoud Insulated and sheathed copper wire/tinned copper wire braided shield soft powe cable

1,2,3,4

3+1

1.5~120

4~120
Note:We also provide 5 core conductor cable as customer required
NBR Compound Insulated and Sheathed Power cable Show