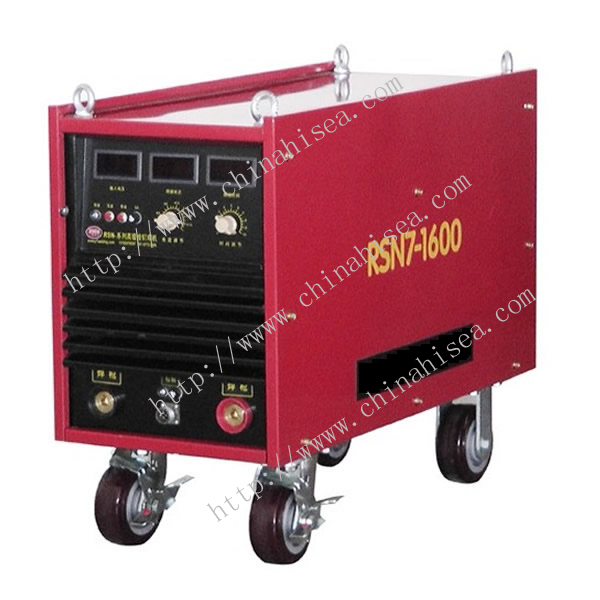 RSN7-1600 Stud Welding Machine
RSN7-1600 Stud Welding Machine:
1. Brief Introduction:
Stud welding means the direct welding metal studs or similar metal fasteners (studs, anchor parts) to the work piece (the base material, generally the plate), featuring higher speed and strength, smaller heat-affected zone and less pollution, which is generally used in various aspects as the automotive, boiler, construction steel structure and ship building.
2. Advantages:
Easy to transport and operate, the weight is light and the size is small.
High quality, adopt IGBT elements, machine protect technology.
Safety and Durability, water proof, damp proof, dust proof, anti-corrosion etc.
Energy-saving, compared with traditional welding machine, it saves electricity for 30%-40%.
3. Specification:
| | |
| --- | --- |
| Model | RSN7-1600 |
| Welding Range (Diameter) | Ф4 mm-ф20 mm |
| Welding Current | 200A-1600A |
| Welding Time | 0.1S-3.0S |
| Welding Speed | Ф20 10pcs/min |
| Input Power | AC 3-280V-440V, 50/60 HZ |
| Rated Input Capacity | 50 KW |
| Power Switch | 100A |
| Protection Grade | IP23 |
| Cooling Way | F |
| Dimension | 890x368x560 mm |
| Weight | 98 kg |
4. The picture of the RSN7-1600 Stud Welding Gun: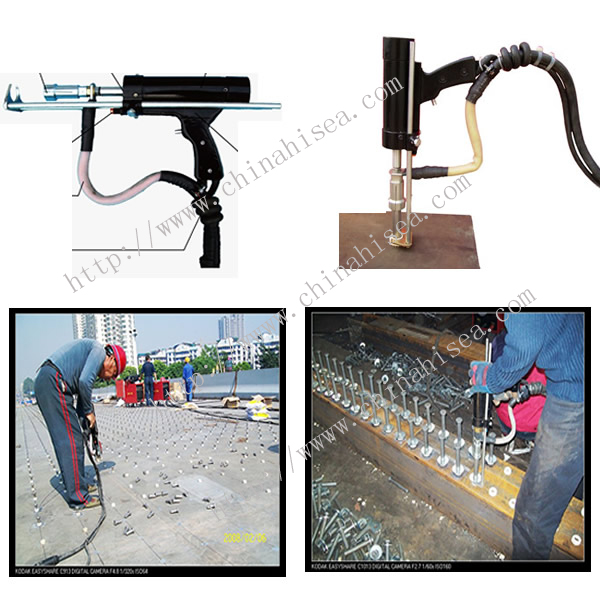 5. The picture of the RSN7-1600 Stud Welding Machine Produce, Packing, Shipping: