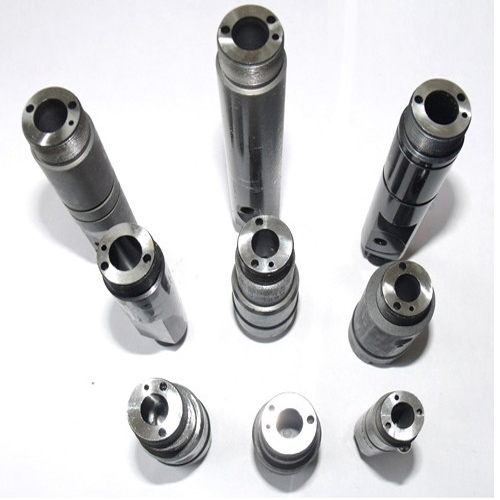 injector body
Injector body :
1.Precision to 0.002mm
2.OEM manufacturer
3.Export to South American,Mid-east
4.ISO9001:2008

injector is mainly consist of the nozzle and injector body, its mounting position and angle depends on in the cylinder head and combustion chamber.
Quality guarantee:
1. Products will get through 3 verified testing during production and before delivery.

2. Our company will make an agreement on quality guarantee

3. Quality Guarantee from 6 months to two years, depending on different market, demand and some other factors.

4. Before order, accept customer's demand on testing on samples.

5. Advanced testing equipment with Japan technology.

Service:

1) Keep on service until the goods arrives to customers;

2) You can contact me anytime while you have question and demands;

3) Various payment methods acceptable: Western Union and 30% T/T in advance before production;

4) Be promptly to reply each inquiry within 5 hours;

Rapidly delivery: We will send the goods as fast as we can to save your time..

Short production time and fast delivery;

Application:SEAT:CADDY.INCA 1.6(MPI-gasolina)

VW:Gol.Parati.Saveiro1.6/1.8(MPI-gasolin) POLO CLASSIC 1.8(MI)

QUANTUM:SANTANA 1.8(MPI-gasolina) VAN 1.6(MPI-gasolina)

At present other fuel injectors we also supply:

1. Marelli injector;
2. Hyundai injector;

3. Denso injector;
4. Bosch injector;
5. Delphi injector;

Marelli series: IWP065 IWP099 IWP157 IWP041 IWP170 IWP127 IWP119 IWP066 IWP143 IWP024 IWP095 IWP043 IWP116 IWP058 IWP115 IWP001 IWP044 IWP042 IWP131 IWP001

Hyundai series: 35310-2G300 35310-37170 35310-37160 35310-2C200 35310-2G400 35310-23600 35310-2B020 35310-2G100 35310-23630 35310-37150 35310-2B010 35310-22600

Delphi series: 25335146 25342385 25345994 25339080

Bosch series: Peugeot206 01F 002A

0280518502 0280155870 0280156318 0280156070

Application: Daewoo, Peugeot, VW, AUDI, FIAT, BUICK, HYUNDAI, KIA, MAZDA, etc...