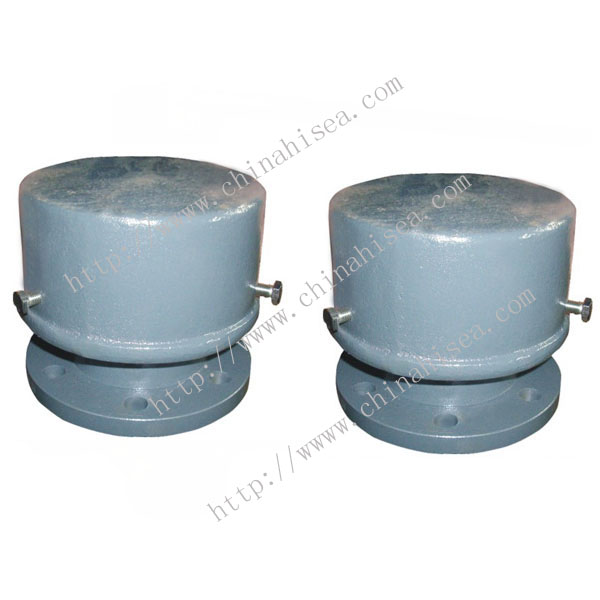 Marine Air Pipe Head
Marine Air Pipe Head
1. Also called marine air vent head or air pipe joint, can be used on the air pipe system of oil or water tank in the vessels and the offshore drilling platform.
2. Standard: CB/T 3594-1994
3. Flange size: GB569 or GB2501
4. Working circumstance: oil or water cabin pipe
5. Material:
HT200 or ZG200-400 or QT400-15 or QSn4-3 for body and cover.
6. Drawing for AS: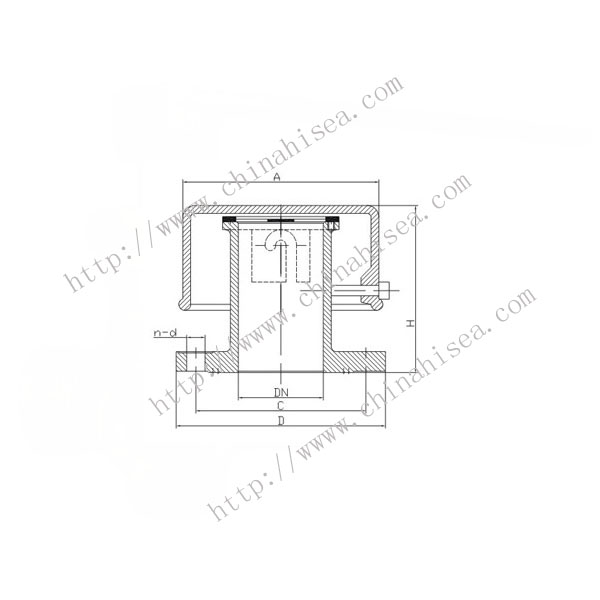 7. Spec. for AS type:
Nominal Diameter
DN
Flange Connection Dimension
Structure Size
D
C
n
d
H
A
50
140
110
4
14
110
76
65
160
130
4
14
120
80
80
190
150
4
18
140
90
100
210
170
4
18
160
105
150
265
225
8
18
175
120
200
320
280
8
18
190
130
250
375
335
12
18
220
140
8. Picture for BS: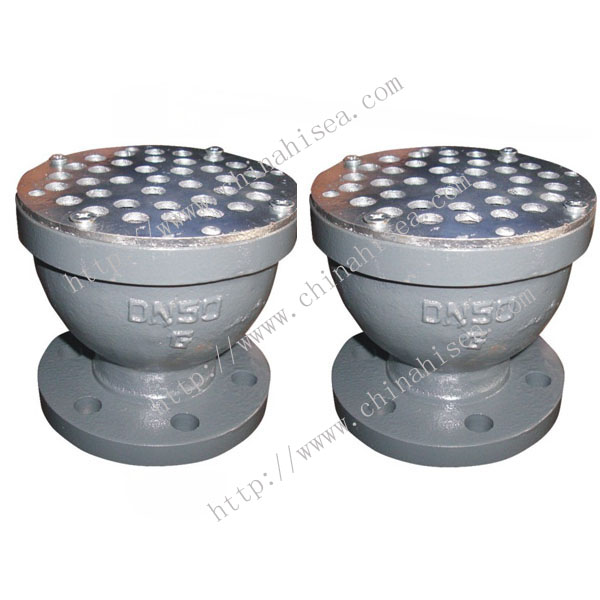 9. Drawing for BS: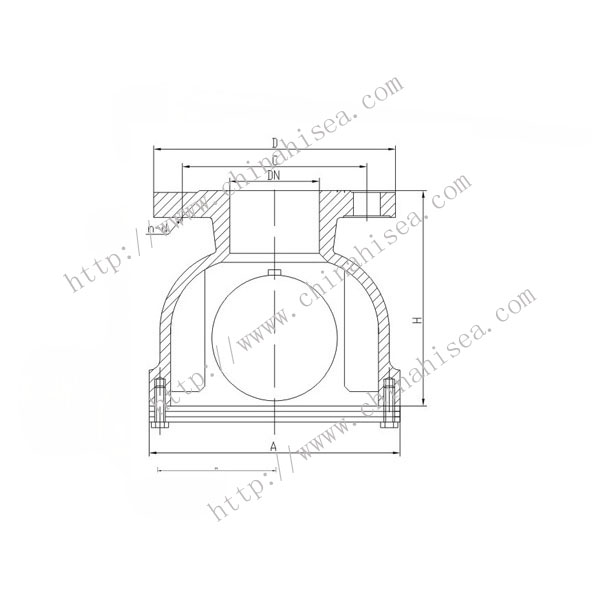 10. Spec. for BS type:
Nominal Diameter
DN
Flange Connection Dimension
Structure Size
D
C
n
d
H
A
50
140
110
4
14
120
140
65
160
130
4
14
150
175
80
190
150
4
18
170
195
100
210
170
4
18
195
235
150
265
225
8
18
230
280
200
320
280
8
18
270
320
250
375
335
12
18
310
370
11. Picture for DS/ES type: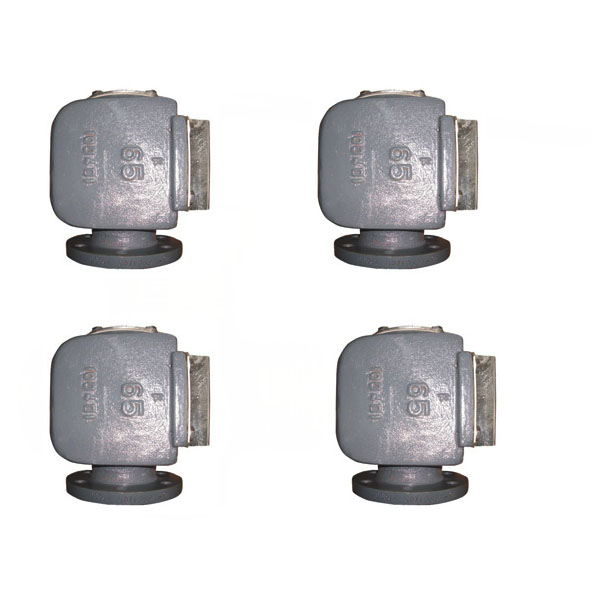 12. Drawing for DS type: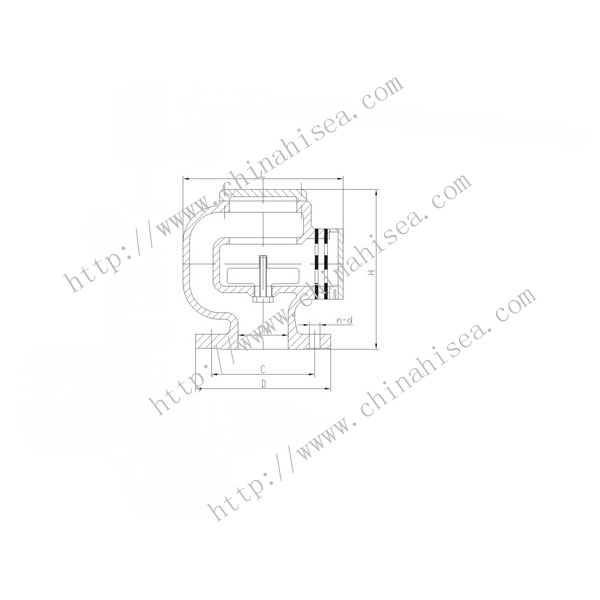 13. Drawing for ES type: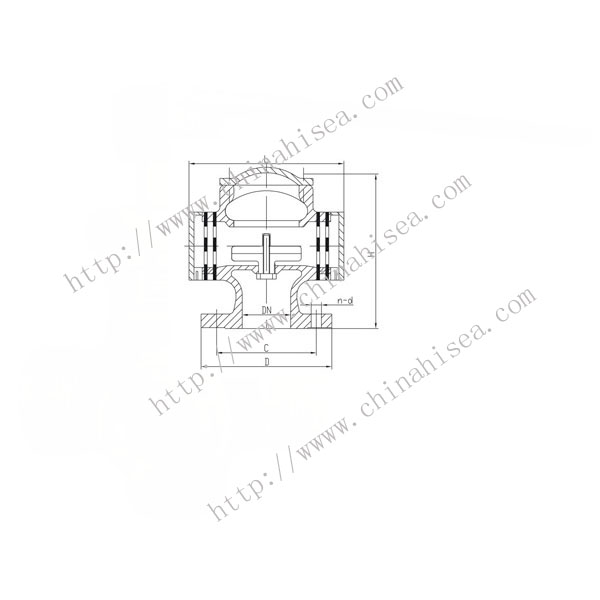 14. Spec. for DS/ES type:
Nominal Diameter
DN
Flange Connection Dimension
Structure Size
D
C
n
d
H
L
50
140
110
4
14
170
160
65
160
130
4
14
200
190
80
190
150
4
18
205
225
100
210
170
4
18
235
245
125
240
200
8
18
265
290
150
265
225
8
18
300
367
200
320
280
8
18
367
463
250
375
335
12
18
460
550
300
440
395
12
22
580
650
350
490
445
12
22
680
770
15. Types:
Type
Name

Nominal

Diameter

Application
A/AS
Hat Style Air Pipe Head
50-250

Above oil or water

cabin air pipe

B/BS

Gooseneck Style

Air Pipe Head

50-250

Above oil or water

cabin air pipe

D/DS

Disc Float Oil Cabin

Air Pipe Head

50-350

Above oil cabin

air pipe

E/ES

Disc Float Water Cabin

Air Pipe Head

50-350

Above water

cabin air pipe