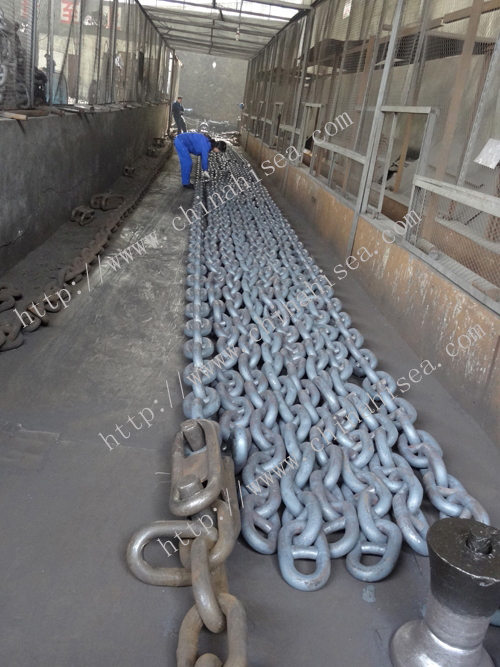 Marine Anchor Chain
Marine Anchor Chain (cable) is connected between the anchor and the vessel hull, the ship used to deliver and buffer force suffered. Part can produce friction.
1 .According to chain link structure: Stud link and Studless link
2. Marine anchor chain have 2 grade: Grade2 and Grade3,
3. According steel grade points: AM1, AM2, AM3
Anchor chain
accessories:Kenter shackle, joint shackle, Swivel shackle, End shackle, Enlarged link, common link
Welding anchor chain: chain link has round bending welded together. The process is simple, low cost, quality than other types of anchor chain. Now widely applied.
Marine anchor chain consists of several "length" (shackle), each 25.0 to 27.5 meters in length, and adjacent sections with a chain ring or shackle connected.
We supply all kinds of marine anchor chain, with ABS,BV,DNV,NK,LR,KR,RINA,CCS approval.
Marine anchor chain have D type and Kenter shackle connection: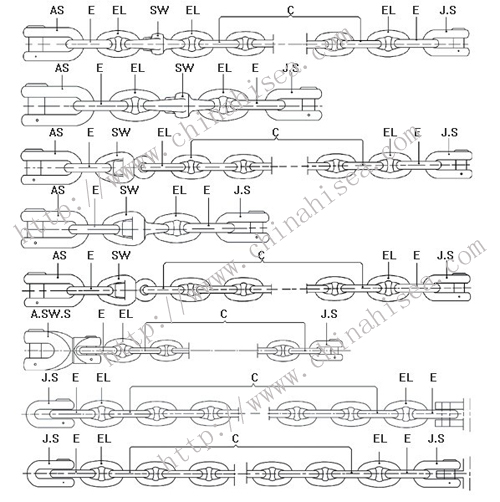 D type connection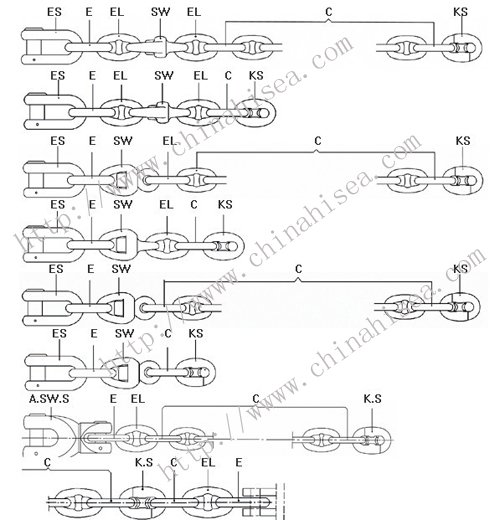 Kenter shackle joint
Specification please check the attachment.
Hi-Sea Group are the China's most trusted provider for Chain Cable. You can buy best quality at good price Chain Cable from Hi-Sea Group.