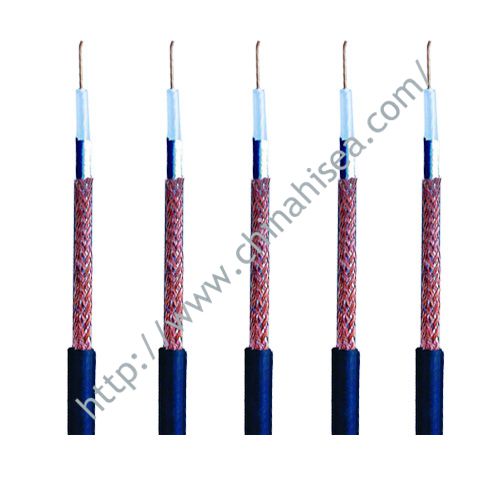 Mine Communication Optical Cable
Mine Communication Optical Cable
Mine flame-retardant cable structure is single mode or multimode fiber jacketed by high modulus loose tube made of plastic , tube filled with water blocking compound. Cable core is the center of a phosphated steel wire rope or squeezed into polyethylene , loose tube ( or fill rope and signal lines ) around the center to strengthen core twisted into a compact and circular cable core , cable core is filled with gaps water-blocking filler steel - bonded polyethylene inner jacket , the blue flame-retardant PVC sheath into the cable .
Mine Communication Optical Cable Features:
1.Better machanical and temperature performance
2.High strength loose tube that is hydrolysis resistant
3.Special tube filling compound ensure a critical protection for fiber
4.Special designed compact structure is good at preventing loose tubes from shrinking
5.Crush resistance and flexiblity
6.Special sheath material ensures excellent flame-retardant performance
The following measures are taken to make sure optical cable watertight performance
1.Steel wire used as center reinforced core
2.Loose tube filling special watertight compound
3.100% cable core filling
4.PSP enhanced moister-proof
Standards:comply with Q62170406-MG001-2001 Standard and MT386-1995,also passed MA certification
Service Condition:
Ambient temperature -40 ℃ to +70 ℃, cable laying temperature not lower than 0 ℃, cable bending radius: static to dynamic 12.5D to 25D.
If you feel this is not what you are looking for,please kindly check more communication cable here,also you can check more cablehere,or you can use the search form on the upper right corner.
Mine Communication Optical Cable specification:
Optical Cable Model
Fibers
Tubes
Fillers
Cable Weight(kg/km)
Cable Dia.(mm)

Tensile Strength

Long/Short Term(N)

Crush Resistance

Long/Short Term(N/100m)

Bending Radius

Static/Dynamic(mm)

MGTSV-2~6
2~6
1
4
112
9.5
600/1500
300/1000
10D/20D
MGTSV-8~12
8~12
2
3
112
9.5
600/1500
300/1000
10D/20D
MGTSV-14~18
14~18
3
2
112
9.5
600/1500
300/1000
10D/20D
MGTSV-20~24
20~24
4
1
112
9.5
600/1500
300/1000
10D/20D
MGTSV-26~30
26~30
5
0
112
9.5
600/1500
300/1000
10D/20D
MGTSV-32~36
32~36
6
0
131
10.0
1000/3000
300/1000
10D/20D
MGTSV-38~48
38~48
4
1
188
11.0
1000/3000
300/1000
10D/20D
MGTSV-50~60
50~60
5
0
188
11.8
1000/3000
300/1000
10D/20D
MGTSV-62~72
62~72
6
0
204
12.4
1000/3000
300/1000
10D/20D
MGTSV-74~84
74~84
7
1
255
13.8
1000/3000
300/1000
10D/20D
MGTSV-86~96
86~96
8
0
255
13.8
1000/3000
300/1000
10D/20D
MGTSV-98~108
98~108
9
1
284
15.6
1000/3000
300/1000
10D/20D
MGTSV-110~120
110~120
10
0
284
15.6
1000/3000
300/1000
10D/20D
MGTSV-122~132
122~132
11
1
340
17.4
1000/3000
300/1000
10D/20D
MGTSV-134~144
134~144
12
0
340
17.4
1000/3000
300/1000
10D/20D
Mine Communication Optical Cable Structure: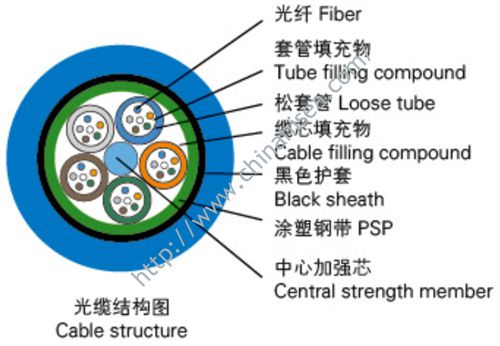 Mine Communication Optical Cable Show: