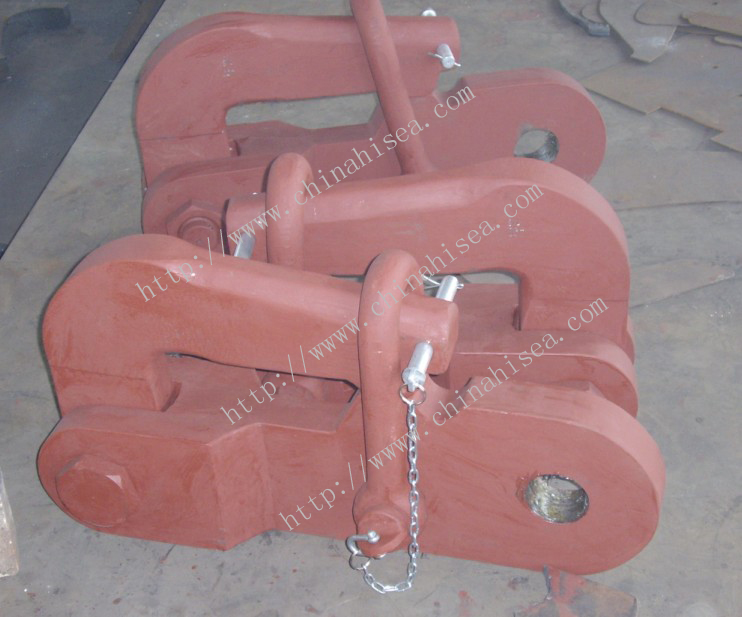 Pelican hook
Pelican hook:
1.Marine Towing Hook Series:
marine towing hook, Towing hook disc type, spring towing hook, springless towing hook, pneumatic towing hook and more.
2.Description:
1.This product can be used for mooring or towing a vessel.
2.Function: locking the blocking member and hook up or disconnect effortlessly from the ship.
3.Material:quality carbon structure steel,alloy structure steel,spring steel and more.
4.Through tensile test. jigging-off test and normalizing.
5.Fine structure,smooth surface,flexible rotation, compact design,precision machined,crack-free.
3.Certificate:CCS,ABS,BV,GL and more.
4.We will offer high quality and best price with professional services.
For more detailed information, please contact me.