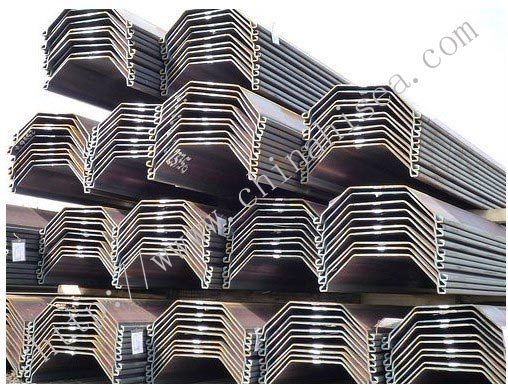 Piling Sheet Bar
Piling Sheet Bar: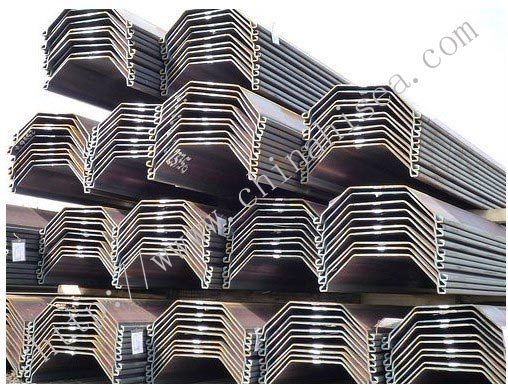 Introduction:
Our company, a professional steel sheet pile maker, is able to conduct a range of laboratory tests for higher quality.
Piling Sheet Bar is a service-proven type familiar to both designers and constructors, which is extensively used for permanent structures, temporary earth-retaining works and temporary cofferdams, etc.
Application:
Cofferdam(land); Cofferdam(Water); Low embankment; Deep foundation pit; Shallow underground excavation; Light-duty Sea Use; Heavy-duty Sea Use; Underground water quality control. etc.
Quick Details:
Place of Origin:
ChongQing China (Mainland)
Brand Name:
HiSea
Model Number:
HiSea
Material:
Steel
Steel Sheet Pile:
Original China
size -1:
400x125
size -2:
400x150
size -3:
400x170
size -4:
500x200
size -5:
500x225
size -6:
600x130
size -7:
600x180
size -8:
600x210
Length:
9 , 12, 12.5m
Piling Sheet Bar application advantage
Piling Sheet Bar is meet the basic structure and function, safe and reliable and efficient environmental protection characteristic.The main advantages are as follows.
1. strong bearing capacity, its light structure.Steel plate pile continuous wall with very high strength and rigidity
2. good water tightness.Steel sheet pile connection locking tightly combined natural seepage
3. simple construction.Can adapt to different geological conditions and soil can reduce the excavation of earthwork.Operation occupies smaller venues
4. good durability.As the use of environmental differences, life up to 50 years
5. construction of environmental protection.Soil and concrete substantially reduced amount, can effectively protect the land resources
6. high efficiency.Very suitable for fast implementation of flood protection, collapse, quicksand, earthquake disaster rescue and prevention.
7. the repeated use of recyclable materials.In temporary works can be used 20-30 times
8. compared with other monomers structure, wall is light and has greater adaptability to deformation, is suitable for various geological disaster prevention management.
Packaging & Delivery
| | |
| --- | --- |
| Packaging Detail: | With Bundles ,3-4tons |
| Delivery Detail: | within 15-20days |
Specifications
1) Standard:JISA 5523,JISA 5528,EN10248-1
2) Experience: 5years for exporting
3) Certificate: CE BV SGS
Standard: JIS A5523 JIS A5528 EN10248-1
Width: 400-900mm
Thickness:3mm-17mm
Material:S235, S355GP, S430GP,Q345B,MDB350
| | |
| --- | --- |
| Standard | Grade |
| JIS A5523 | SYW295,SYW390 |
| JIS A5528 | SYW295 ,SYW390 |
Standard
Grade
EN10248-1
S240GP
S270GP
S320GP
Standard
Grade
GN/T20933
Q295bz
Q390bz
Q420bz
Dimension:
SIZE

(Width×Height)

Active widthW1

mm

Active heightH1

mm

Plate thickness

mm

Per piece

Face per meter of Pile wall width

Section area

cm2

Theoretical weight

kg/m

Inertia moment Ix

cm4

Section modulus

Wx

cm3

Section area

cm2

Theoretical weight

kg/m2

Inertia moment Ix

cm4

Section modulus

Wx

cm3

SPU1

400

85

8

45.21

35.5

598

88

113

88.7

4500

529

SPU2

400

100

10.5

61.18

48

1240

152

153

120.1

8740

874

SPU3

400

125

13.0

76.42

60.0

2220

223

191.0

149.9

16800

1340

SPU3A

400

150

13.1

74.40

58.4

2790

250

186.0

146.0

22800

1520

SPU3B

400

160

16.0

96.9

76.1

4110

334

242.0

190.0

34400

2150

SPU4

400

170

15.5

96.99

76.1

4670

362

242.5

190.4

38600

2270

SPU5L

500

200

24.3

133.8

105

7960

520

267.6

210

63000

3150

SPU6L

500

225

27.6

153.0

120

11400

680

306.0

240

86000

3820

SPU2W

600

130

10.3

78.70

61.8

2110

203

131.2

103.0

13000

1000

SPU3W

600

180

13.4

103.9

81.6

5220

376

173.2

136.0

32400

1800

SPU4W

600

210

18.0

135.3

106

8630

539

225.5

177.0

56700

2700