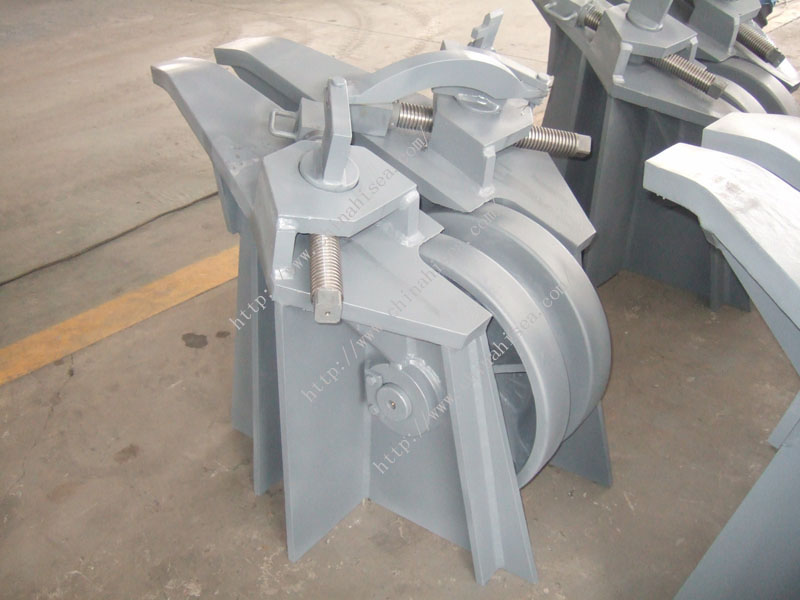 Roller chain stopper
Roller chain stopper:
With the continuous development of the shipbuilding industry, the chain stopper more extensive range of applications, the importance is growing. Its compact structure, stable performance and high reliability.
The role of chain stopper :
A.let chain flat positionon the wheelB.preventthe declineof chain C.fixedanchorchaintensionspread tothe hullD.makebeautifuldesign.
Anchor devices abandon the role of the chain:
A. make the end of the anchor fixed B.make chain not in chaos C.quickly disengagement chain and facilitate in case of emergency D.easy maintain anchor chain overhaul
Model: roller bar type chain stopper, cast steel bar chain stopper and cast lever chain stopper
Hi-sea Group supply all kinds of chain stopper .Quality management and product strict according to IACS requirement.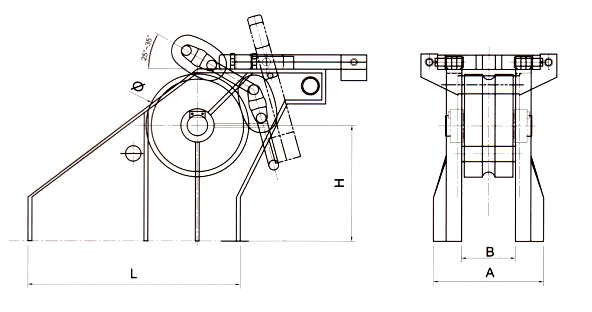 | | | | | | |
| --- | --- | --- | --- | --- | --- |
| Roller Chain Stopper | | | | | |
| | A (mm) | B (mm) | H (mm) | Ф (mm) | L (mm) |
| 30-32 | 320 | 158 | 310 | 320 | 620 |
| 34-36 | 360 | 178 | 360 | 360 | 680 |
| 38-40 | 430 | 204 | 390 | 400 | 750 |
| 42-44 | 460 | 224 | 430 | 440 | 810 |
| 46-48 | 490 | 242 | 470 | 480 | 920 |
| 50-52 | 510 | 260 | 510 | 520 | 1010 |
| 54-56 | 540 | 280 | 540 | 560 | 1100 |
| 58-60 | 550 | 298 | 580 | 600 | 1150 |
| 62-64 | 590 | 316 | 620 | 640 | 1210 |