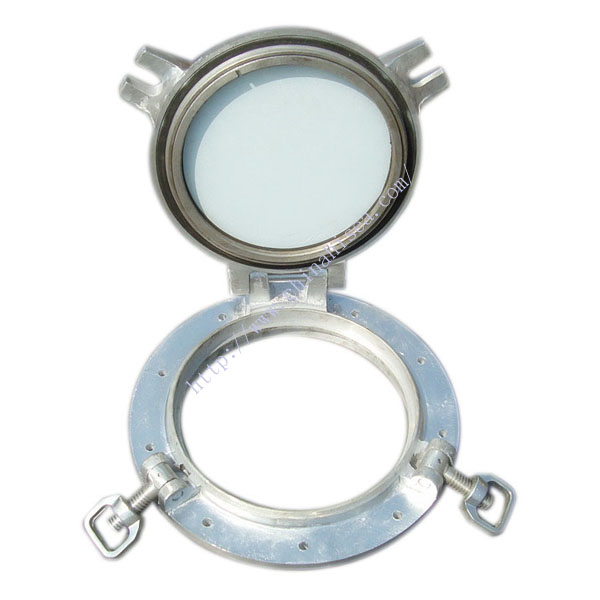 Ship Aluminium Portholes with Deadlight
Ship Aluminium Portholes with Deadlight

used for sea-going ship and warships
Description:
1. Certificate of Product: Chinese CCS, English LR, American ABS, French BV, Norwegian DNV, Germany GL, Japanese NK, Italian RINA, European EC
2. Used in watertight and airtight side openings which are above load waterline and below bulkhead deck or freeboard deck for seagoing vessels
3. installation--------bolted or welded
4. glass--------transparent or frosting
5. material----bronze, steel, aluminum
6. Deadlight--- with deadlight or without deadlight.
Specification:
Name

Type


Size of clear

D mm

Installation

Glass

Application

Heavy

A

200~400





With watertight & gastight requirements above full load waterline, below freeboard

Medium

B

200~450


Bolted

welding

Transparent

frosting

Above freeboard,first deck for cargo vessels

Light

C

200~450





Above freeboard for passenger vessels


photos: