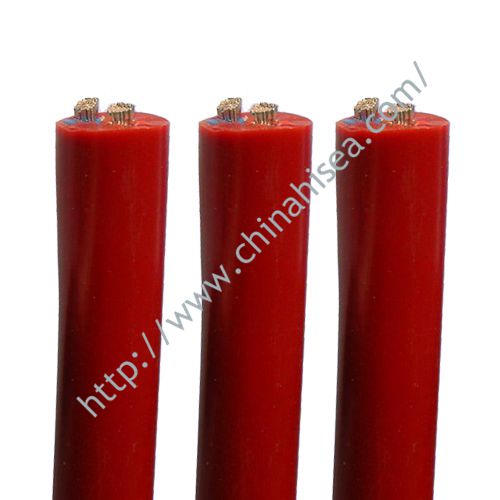 Silicon Rubber Insulated Power Cable
Silicon Rubber Insulated Power cable
1.Silicon Rubber Insulated Power cable Application
This product is used for electric connection of mobile electirc devices in enviroment with high temperature in Power,Metallurgy,Chemical Industriy,etc.
2.Silicon Rubber Insulated Power cable Service Condition
a. rated voltage Uo / U 0.6/1.0kv
b. Maximum long-term working temperature -60℃~180℃
c.D.C Conductor resistance comlies with stipulatons of GB/T3956
d.the cable has a characture of high and low temperatuer resistance and soft and corrosive resistance.
e.Allowing bending radius:≥6 times the outer diameter
f.It can endure working frequency 3.5kv/5min without puncture.
If you feel this is not what you are looking for,please kindly check more special cable here,also you can check more cable here,or you can use the search form on the upper right corner.
Silicon Rubber Insulated Power cable Model
| | |
| --- | --- |
| Model | Name |
| YGC | Copper Conductor SIR Insulated and Sheathed Soft Cable |
| YGC-F46R | Copper Conductor F46Insulated SIR Sheathed Soft Cable |
Silicon Rubber Insulated Power cable Structure


Silicon Rubber Insulated Power cables Show