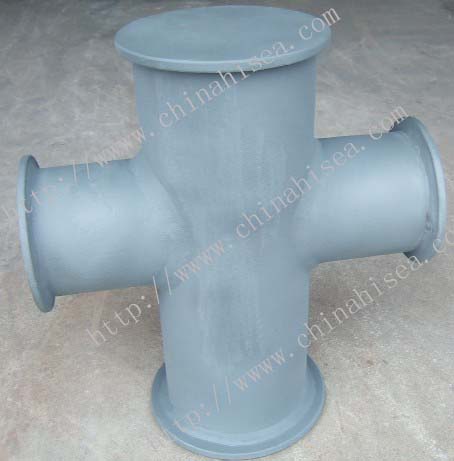 Single cruciform bollards
Single cruciform bollard
For the berthing and towing operations when the cable end fixed at both floor deck and midship deck has a bollard pull and other parts of the cable used. Bollards have casting, but also useful welded steel circumference of. Because of its great force, it requires a very strong base. Medium-sized vessels to use more two-pillar bollard.
1.Product description
Nominal size of singe cruciform bollards: 50mm, 75mm 100mm
Nominal size of double cruciform bollards: 50mm, 75mm, 100mm, 125mm, 150mm, 175mm, 200mm, 250mm, 300mm
Our bollards can be used for steel cables and ropes.
Nice shaped, good quality and with very low mainteinance.
LR,BV,CCS Certificate could be provided
2.Core attributes:
A. High quality SG iron as standard
B. Strong and durable designs
C. Very low maintenance
D. Large line angles possible
E. Standard and custom anchors available
F. Specification and Type
G. Bollards are manufactured in a wide range of shapes, sizes and capabilities. In general, the type bollard should alwayas well as the general size ( i.e. height, head size, base size, etc) and load capacity.
3.Drawing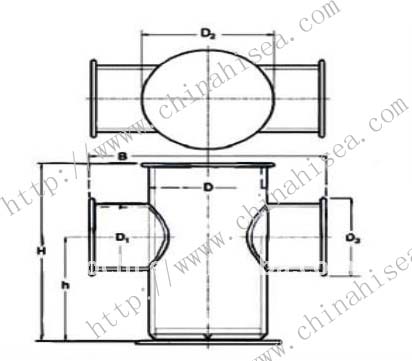 4.Specification
Nominal Dia.(mm)
Dimension(mm)
Wire Rope Dia.(mm)
H
h
B
D
D1
D2
D3
Weight(kg)
150
480
280
460
165
114
206
158
33
16
200
560
320
520
216
165
256
206
60
22
250
640
360
610
267
216
308
256
102
28
300
680
380
660
318
267
360
308
154
34
350
720
420
720
355
267
400
312
186
38