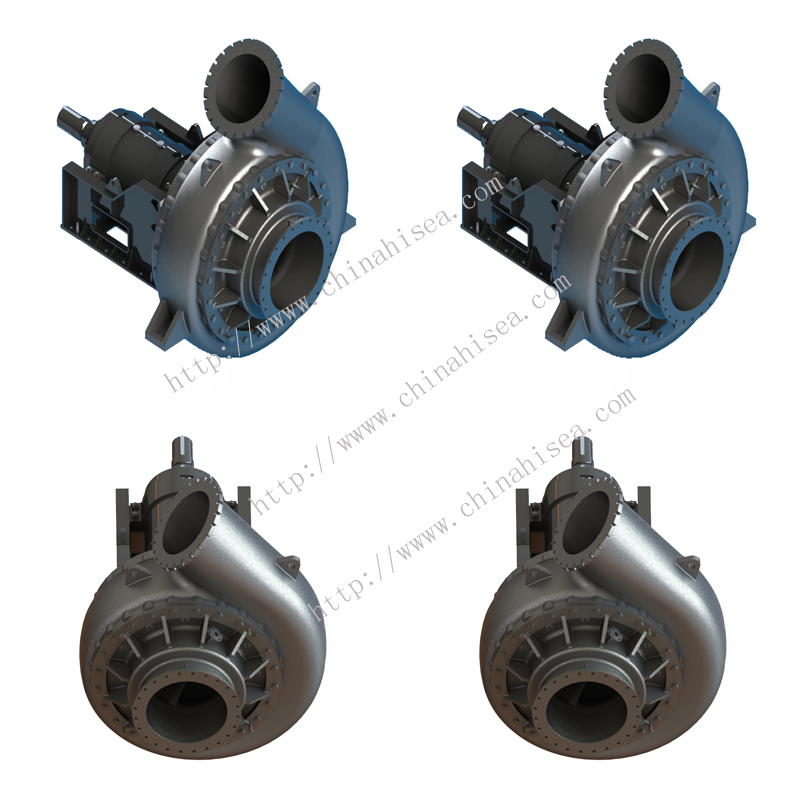 Single-walled Dredge Pump
Single-walled Dredge Pump Features and Performance:
The single-walled dredge pump systems are highly efficient. Due to their excellent, stable suction performance, long wear life and a minimum of maintenance, the systems are able to handle bigger volumes in less time and at a lower cost. The pumps are optimised by CFD (computer fluid dynamics) to get the highest pump efficiency at maximum sphere clearances over a wide range. The pumps are also designed to get an even wear with minimal wear rates.
1. Advanced hydraulic model, CAD three-dimensional design, high efficiency, significant energy saving, large deepening, high concentrations dredging, cavitation performance, super suction and over-flow capability, continuously pumping gravel and high mould clay block.
2. It can be equipped with diesel engines or be equipped with motor driven directly. It has the advantages of working stability, little vibration, low noise and low hydraulic loss, high efficiency, low fuel consumption and small size, light weight, simple structure, easy maintenance.
single-walled dredge pump selection chart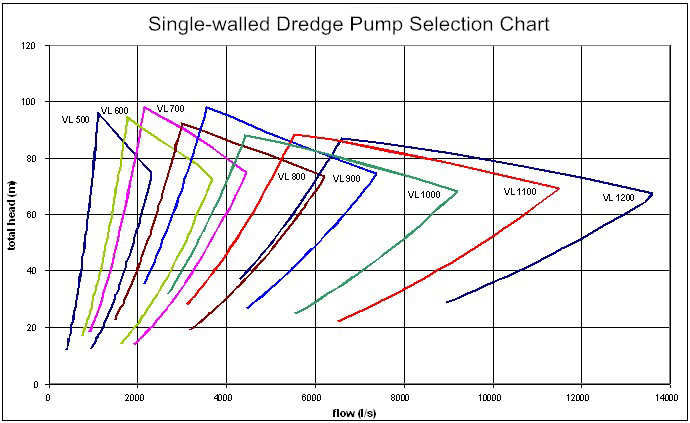 Technical Specifications
Model

Water flow Q(m3/h)

Lift

H(m spout)

Rotate speed (rpm)

Shaft power

(KW)

HS-JF150-27.5-55

4000

72

425

1260

HS-JF112-23-55

4000

58

565

1010

HS-JF131-28-65

7000

60

520

1830

HS-JF142-30-70

8000

60

350

2100

HS-JF177-37.5-75

8000

65

355

2260

HS-JF200-42.5-85

12000

74

340

3900

HS-JF190-45-90

14200

73

320

4500

HS-JF91-19-45

3200

18

460

250

HS-JF160-40-80

10000

65

413

3000

HS-JF200-42.5-85

12000

45

280

2370

HS-JF172-36-85

12000

65

390

4000

HS-JF212-45-90

14200

73

320

4500

HS-JF236-45-90

14200

73

285

4500

HS-JF180-45-90

15000

16

170

1050
design drawing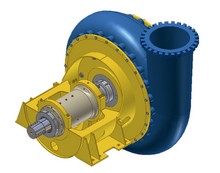 single-walled dredge pump in the shipyard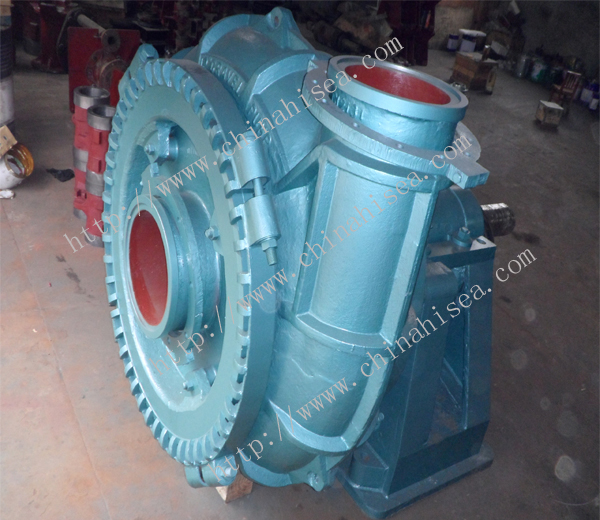 single-walled dredge pump on dredger