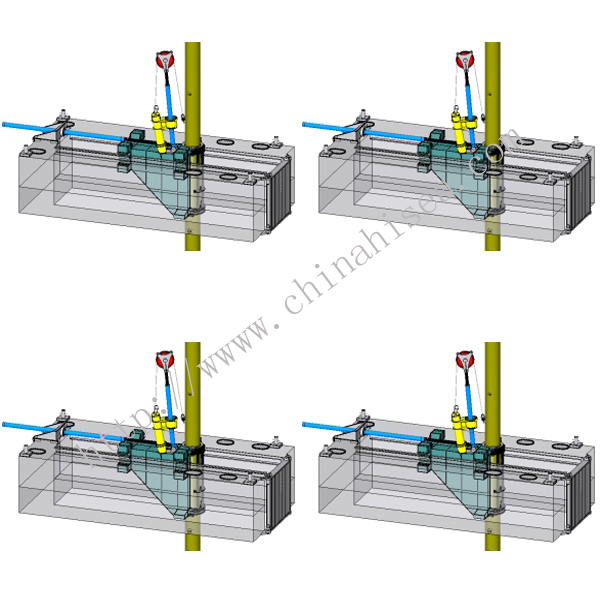 Spud Carrier
The spud carrier are designed to reduce spud handling during dredge operations and so increase production of the dredge with 10% to 20%. After completing a swing, the CSD or WSD is pushed forward by the spud carrier, so that it can start a new swing. Once at the end of its travelling range, the auxiliary spud is lowered so that the carrier can be moved to its starting position.
The spud carrier and the pontoon are of a very rigid design, so that the forces from the side wires can be absorbed. The carrier is moved by a double acting hydraulic cylinder. The cylinder has sufficient strength to continue cutting during the step forward.
The carrier pontoon can easily be fitted to the aft of your dredge and can be ballasted so that the stability of the dredge can be kept uncompromised. Optionally the spud carrier installation can be fitted with its own hydraulic power pack. Hi-Sea can also supply specially designed spud carriers, for offshore dredging or extra rugged conditions.
Spud Carrier Features:
1. Easily accessible spud hoisting
2. Removable doors for easy spud replacement
3. Roller trucks on a machined rigid sliding track
4. Hydraulic cylinder with ceramic rod coating
5. Wear-resistant machined sliding track for transverse forces
6. Adaptable to any dredge
7. Rigid steel box construction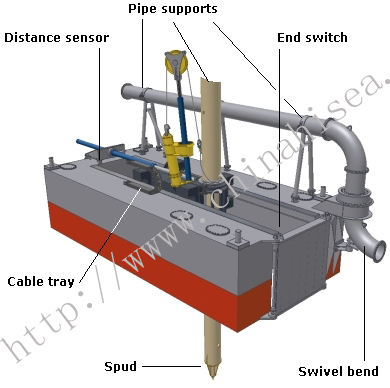 structure of spud carrier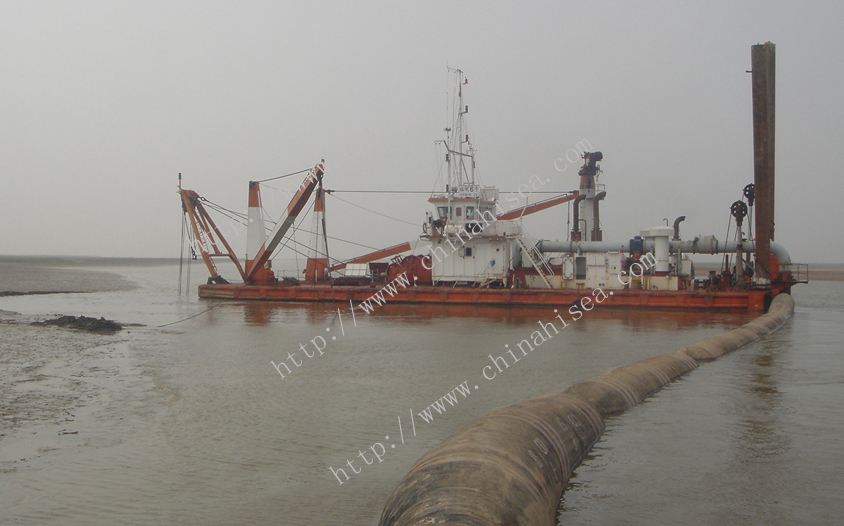 spud carrier on CSD or WSD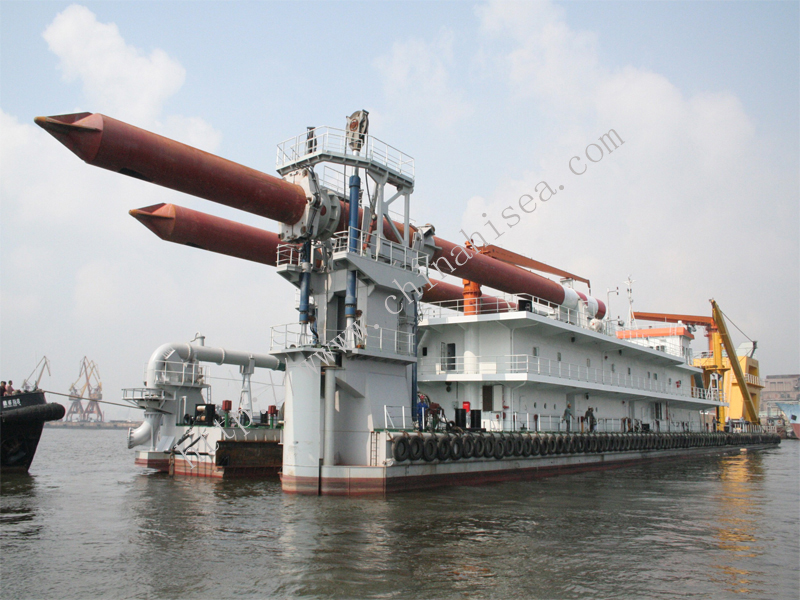 spud carrier on CSD