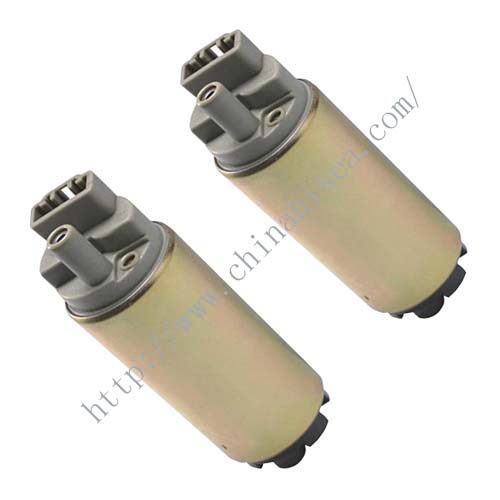 Suzuki Fuel Pump
Suzuki Fuel Pump
Suzuki fuel pump assembly is one of the longest lasting parts in a Suzuki. The replacement Suzuki fuel pump must be OEM or built to OEM specs. An aftermarket Suzuki fuel pump built to the exact specs of the original factory Suzuki fuel pump can provide the same quality minus the OEM price premium. We offer both options of Suzuki fuel pumps for our customers.
A fuel pump is essential to all modern internal combustion cars. All modern fuel pumps are electronic fuel pumps. It actually located inside the fuel tank itself. Many might question the safety and logic of putting an electronically charged device such as the fuel pump so close to the fuel itself. Turns out, submerged the electronic fuel pump in cool liquid gasoline is the safest place for it.
Suzuki is one of the more popular companies in Asia and rest of the world but United States is an exception. One might spot a Suzuki XL7 here and there but it's hard to name another Suzuki car model. Unless of course, the discussion is opened up to Suzuki's excellent line of motorcycles in which case Suzuki is a household name. There is no surprise Suzuki's cars have a smaller piece of the pie than Suzuki's motorcycles.
Whether you drive a domestic or import, car or truck, we have the correct fuel pump module in stock. Our fuel pump module parts are always sold brand new; we do not carry used or remanufactured fuel pump module parts. You have the choice of two brands when buying a new fuel pump module - the OEM (original factory) brand and FPP (Fuel Pump Pros) brand. Both fuel pump module brands have the same industry leading warranty (see below).
All parts over $50 ship for free, insured via UPS Ground. Most parts ship out same day, depending on the time of order placement. 6pm EST is the deadline for UPS Ground and 7pm EST is the deadline for FedEx Expedited Air.
Also, if a part is listed under your car's specific year, make, and model, it WILL fit, GUARANTEED. We are intense about the accuracy of our cataloging. If the part listed under your vehicle is incorrect, we will send you the correct part, all shipping costs covered.
Found it cheaper elsewhere? We price match our competitor's quotes. Simply show us the advertised price of the same part and we will happily match or beat it - plain and simple.
We have the best warranty in the business. Every part is covered for a minimum of 1 year/unlimited miles, free of charge. You have the option of purchasing a longer warranty as well. Our warranty covers the part AND the cost of roundtrip shipping - getting the defective back to us and getting the replacement to you. We do not require you to send your part first, wait to receive it and only then send out the replacement. We will send the replacement part same day!
Free Shipping
Direct Fit Guaranteed
Price Match
Best Warranty
Largest Selection