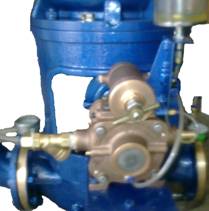 VK-20 Automatic Vacuum Self-priming Device
VK-20 Automatic Vacuum Self-priming Device:
Summary
The company introduction of foreign advanced technology, design and manufacture a new type of self priming device. It has strong suction capability, short time of water supply, installed on the pump rack, through the automatic clutch driven friction disk drive sliding vane pump water diversion, after the success of friction disc is automatically disengaged, realizes the vacuum suction is fully automated, mechanized.
Structural Specifications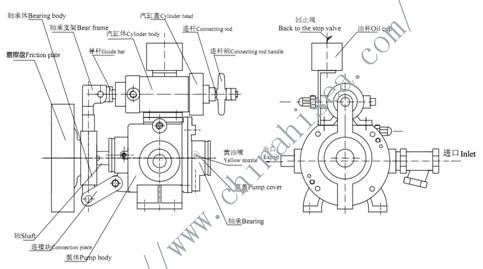 Performance Parameter
Type

Max vacuum degree

(mmhg)

Foreword

(l/min)

Power

(kW)

Speed

(rpm)

Water diversion time

(m/s)

Water diversion height

(m)

Pipe diameter

(mm)

VK-20

600

210-400

2.2-4.0

1500-3600

8/35≤

0-8

Φ300≤
Characteristic
Diversion time is short, no external power. The device uses the sliding vane vacuum pump water diversion, cylinder drive friction plate movement realizes the automatic clutch, fully mechanized automatic operation, only by a main pump coupling friction, namely realizing diversion function.
Use
For all kinds of no self-priming capability of large-scale centrifugal pump, vortex pump, oil pump, drainage pumps and other products supporting the liquid, realizes the self suction function. Particularly suitable for all kinds of fire pump water use quick start.