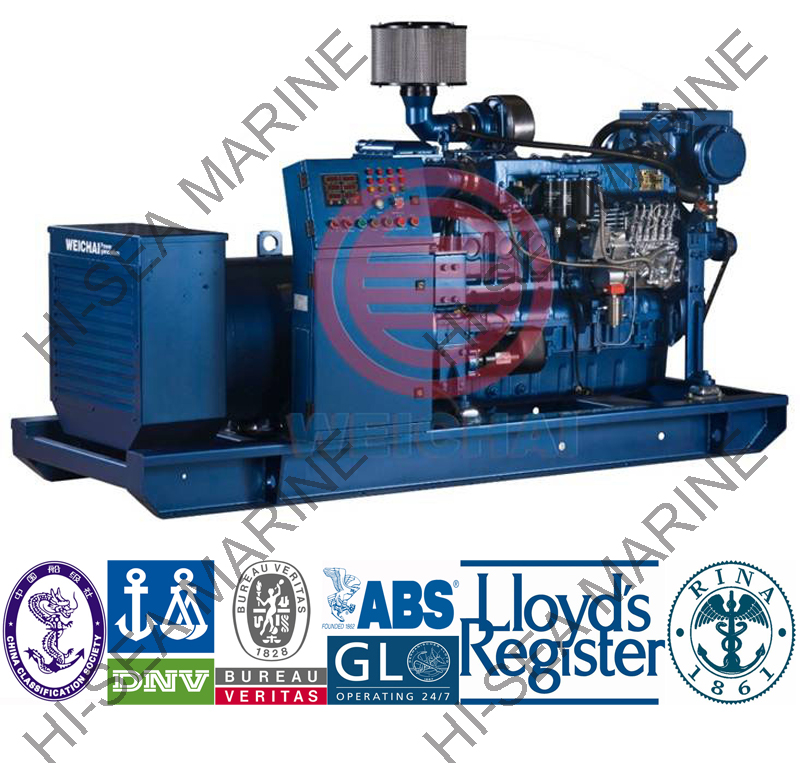 WEICHAI Marine Genset
WEICHAI marine genset features:
1.The output power range of WEICHAI marine genset is from 30kw-400kw.
2.All kinds of components of the sets have been install on common base frame,so they have compact structure and can be installed easily.
3.WEICHAI marine gensets have the character of high speed-regulating accuracy,better dynamic state performance and high efficiency.
4.Match with famous brand alternators:Siemens,Stamford,Marathon,SUNVIM,Leroy-somer.
5.WEICHAI marine genset and emergency marine genset can be used as main power or stand-by emergency power for all kinds of vessel.
6.Certificate:CCS,BV,ABS,GL,RS,CE,NK,KR.
Technical specifications
Model

Power (kw)

Diesel engine

Power factor

Voltage (V)

Dimensions (L*W*H)

model

Power (kw)

CCFJ24W

24

D226B-3CD

33

0.8

400/230

1571*620*1231mm

CCFJ30W

30

TD226B-3CD

44

1571*620*1231mm

CCFJ40W

40

TD226B-4CD

66

1618*620*1431mm

CCFJ50W

50

TD226B-4CD

66

1618*620*1431mm

CCFJ64W

64

TD226B-6CD

99

2128*798*1336mm

CCFJ75W

75

TD226B-6CD

99

2128*798*1336mm

CCFJ90W

90

TBD226B-6CD

132

2128*798*1336mm

CCFJ100W

100

TBD226B-6CD

132

2128*798*1336mm

CCFJ120W

120

TBD226B-6CD5

145

2268*798*1336mm

CCFJ150W

150

WD615.68CD

187

3150*1060*1650mm

CCFJ180W

180

WD615.46CD

231

3150*1060*1650mm

CCFJ200W

200

WD618.42CD

259

3250*1060*2030mm

CCFJ250W

250

X6160Z-1

280

3758*1110*1945mm

CCFJ300W

300

R6160Z-1

330

3758*1110*1946mm

CCFJ350W

350

X6170ZC

390

3596*1146*1909mm

CCFJ400W

400

X6170ZC-21

456

3596*1146*1910mm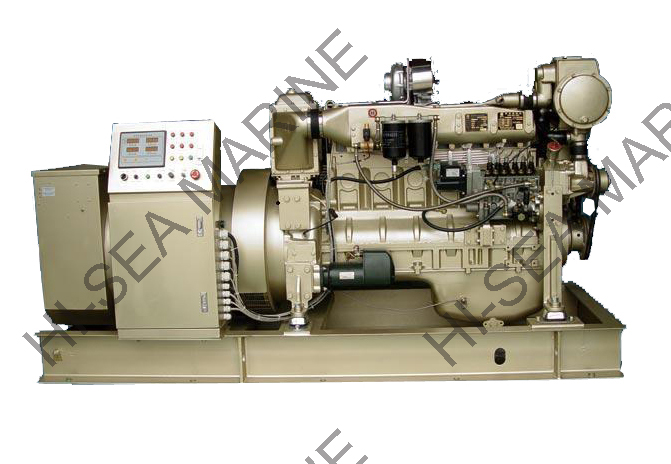 200kw WEICHAI marine genset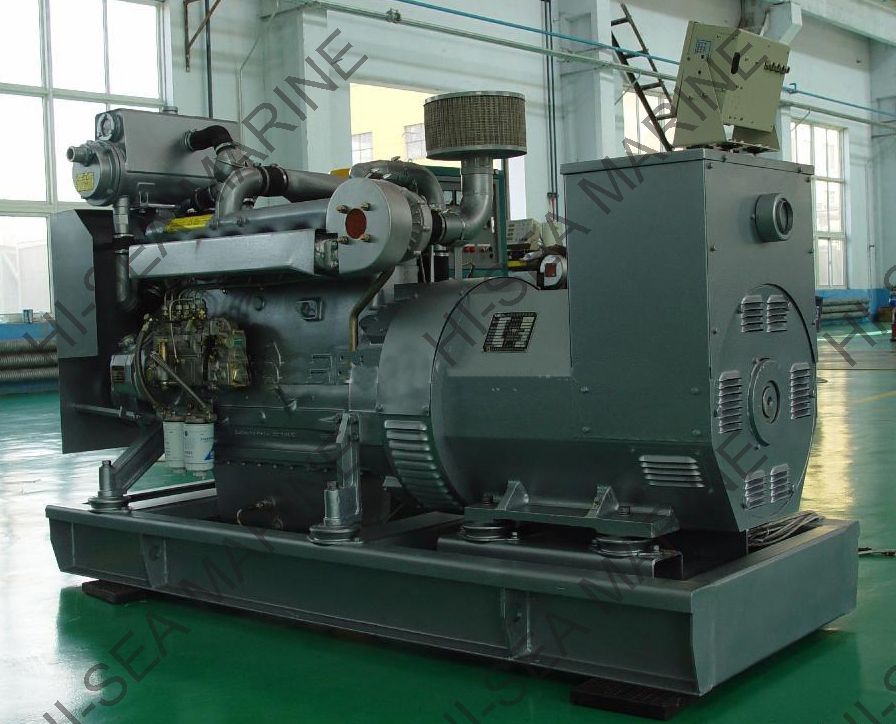 400kw WEICHAI marine genset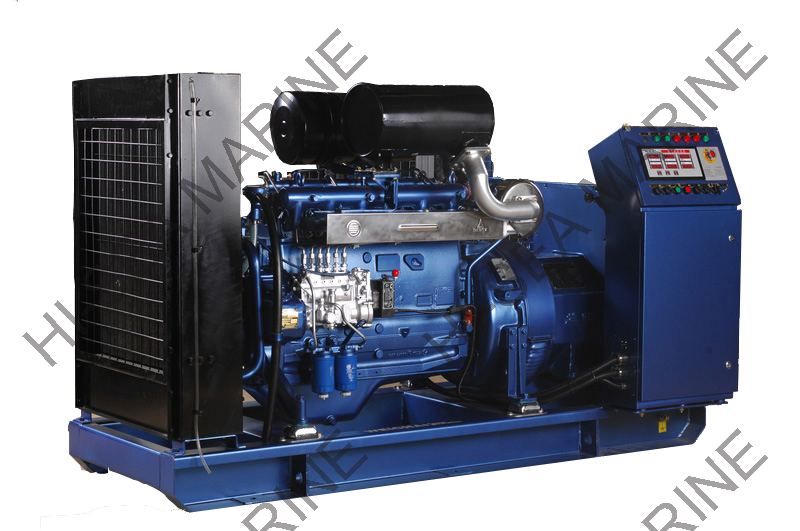 emergency WEICHAI marine genset