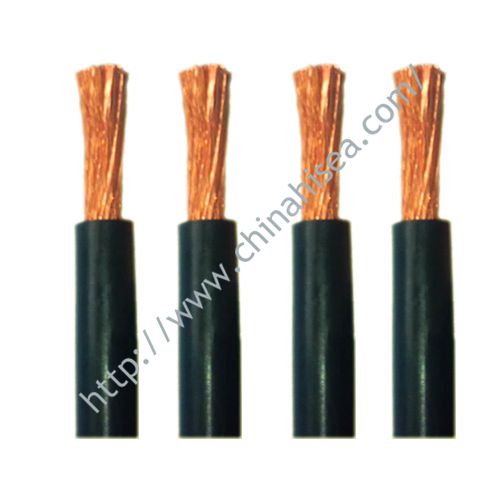 Welding Machine Cable
Welding Machine Cable
Welding Machine Cable application
This product is suitable for secondary side ground voltage not exceeding 200V and pulsating current value 400V welding machine wiring and connecting the secondary side electrode holder.
Welding Machine Cable Service Condition
1.Super soft with good bending features
2.Sheath material can be used nature rubber and Neoprene rubber mixtures,suitable in different occasions
3.Chloroprene Rubber mixture sheath has features of heat-resistant and Oil resistant and flame-retardant.
4.Cable Max. Working temperature 65 ℃
If you feel this is not what you are looking for,please kindly check more special cable here,also you can check more cable here,or you can use the search form on the upper right corner.
Welding Machine Cable Model
Model

Name

Working temperature℃

YH(245IEC81)

Natural rubber sheath for welding machine cable

65

YHF(245IEC82)

Horoprene rubber or other syntheitic rubber sheath welding machine cable
Welding Machine Cable Specification
Horoprene rubber or other syntheitic rubber sheath welding machine cable
Conductor nominal cross sectional area(mm2)

Conduct electricity a
number/single silk diameter(mm)

Nominal
sheath
thickness
(mm)


Maixmum limit average

20℃ conductor direct current electric resistance (Ω/km)

The tests the weight (kg/km)

min

max

10

322/0.20

1.8

7.5

9.7

1.91

1.95

146

16

513/0.20

2.0

9.2

11.5

1.16

1.19

230

25

798/0.20

2.0

10.5

13.0

0.758

0.780

344

35

1121/0.20

2.0

11.5

14.5

0.536

0.552

437

50

1596/0.20

2.2

13.5

17.0

0.379

0.390

594

70

2214/0.20

2.4

15.0

19.5

0.268

0.276

793

95

2997/0.20

2.6

17.0

22.0

0.198

0.204

1106

120

1702/0.30

2.8

19.0

24.0

0.161

0.164

1377

150

2135/0.30

3.0

21.0

27.0

0.129

0.132

1709

185

1443/0.40

3.2

22.0

29.0

0.106

0.108

2075
Welding Machine Cable Show