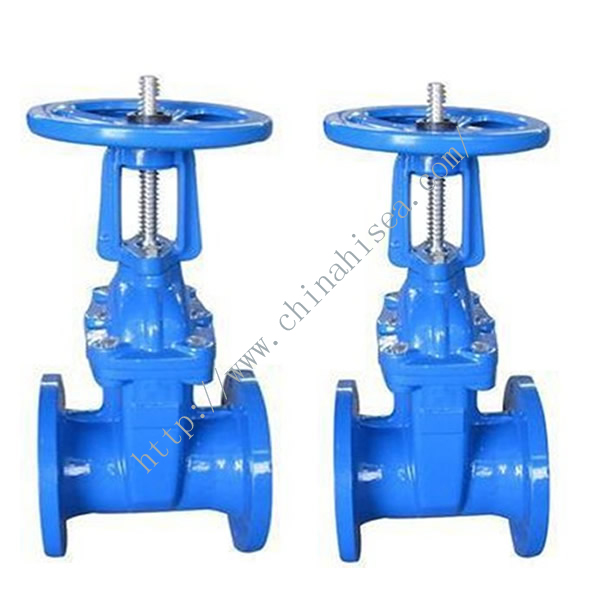 ANSI Soft Sealing Gate Valve
ANSI Soft Sealing Gate Valve:
Detailed Information:
1. Model: Z45X-10/16QB
2. Type: Straight-through type
3. Main Part Material: Nodular Cast Iron
4. Flow Way: Double Way
5. Sealing: Soft Sealing
6. Media: Water
7. Standard: API (ANSI), DIN
8. Working Temperature: Nomal Temperature
9. Pressure: Low Pressure
10. Application: Inflow
11. Drive Way: Hand Drive
12. Nominal Diameter: DN40-DN500 mm
13. Connection: Flange
Application:
Urban water supply and drainage pipe network, high-rise residential area, petrolem and gas, power station, environmental, mine, paper, fermentatio.
Soft Sealing Gate Valve Specification: (See the Chart):
Nominal Diameter(DN)

Structure Length

H

Bolt

10Kg

16Kg

Weight

kg

Screw Hole Center Circle Diameter D

Bolt Hole Diameter

Quantity

Thread Type

Screw Hole Center Circle Diameter D

Bolt Hole Diameter

Quantity

Thread Type

40

165

170

110

19

4

M16

110

19

4

M16

7

50

178

185

125

19

4

M16

125

19

4

M16

9

65

190

205

145

19

4

M16

145

19

4

M16

11

80

203

310

160

19

8

M16

160

19

8

M16

16

100

229

340

180

19

8

M16

180

19

8

M16

27

150

267

430

240

23

8

M20

240

23

8

M20

50

200

292

520

295

23

8

M20

295

23

12

M20

80

250

330

545

350

23

12

M20

355

28

12

M24

120

300

356

660

400

23

12

M20

410

28

12

M24

160

400

406

915

515

28

16

M24

525

31

16

M27

350

500

457

1110

620

28

20

M24

650

34

20

M30

585
ANSI Soft Sealing Gate Valve Working Theory Picture: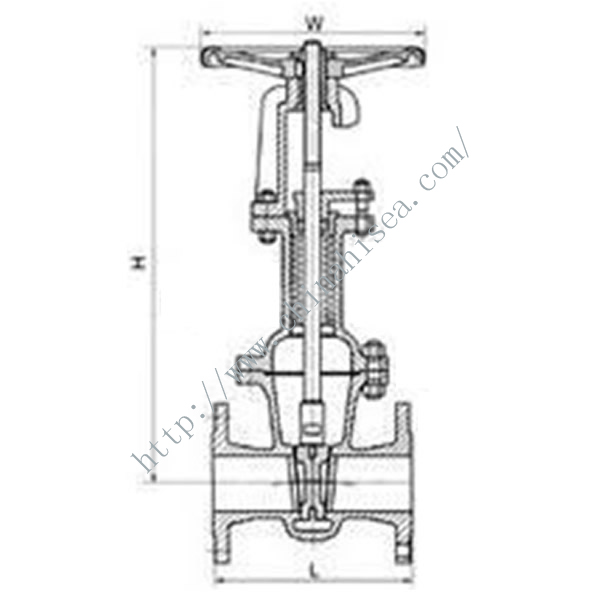 ANSI Soft Sealing Gate Valve Sample and Drawing: