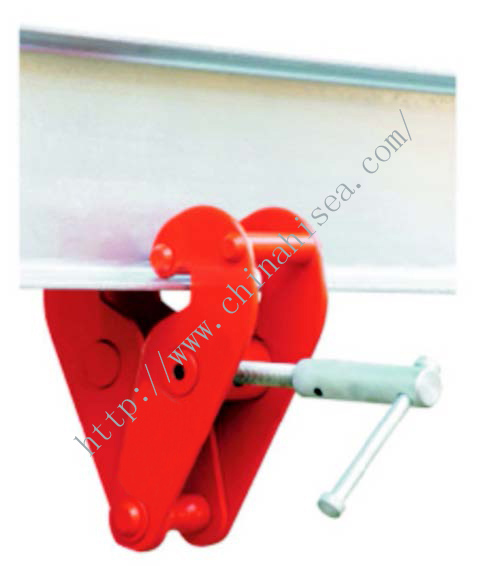 Beam Lifting Clamp
Beam Lifting Clamp
Product Name:
Beam Lifting Clamp
Material:
steel
Spec:
• Act as semi-semi-permanent lifting point for hoisting equipment,pulley blocks or loads.
• Flexible application due to wide adjustment range
• Central threaded spindle for easy attachment and a safe and secure grip.
• The spindle secured against loosening.
• Can be supplied with shackle to special order.
Technical Drawing For Beam Lifting Clamp: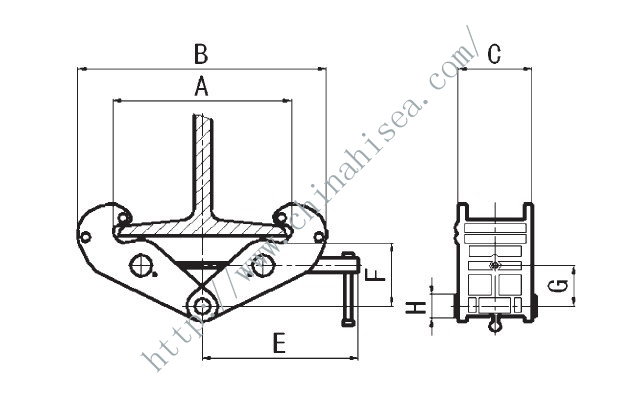 Parameters For Beam Lifting Clamp:
Model
Capacity
Flange Width
N.W.
Dimensions (mm)
A
B
C
D
E
F
G
H
I
kg
mm
kg
Max
Min
Max
Max
Min
Min
Max
BC10
1000
75-230
4
246
186
350
66
4
215
133
90
44
20
14
21
BC20
2000
75-230
5
246
186
350
74
6
215
133
90
44
20
14
21
BC30
3000
80-320
9.5
320
232
455
102
8
255
195
143
75
22
30
34
BC50
5000
90-310
11.5
310
242
445
110
10
255
193
145
75
28
30
34
BC100
10000
90-320
18
320
268
480
118
12
275
185
133
66
38
34
35