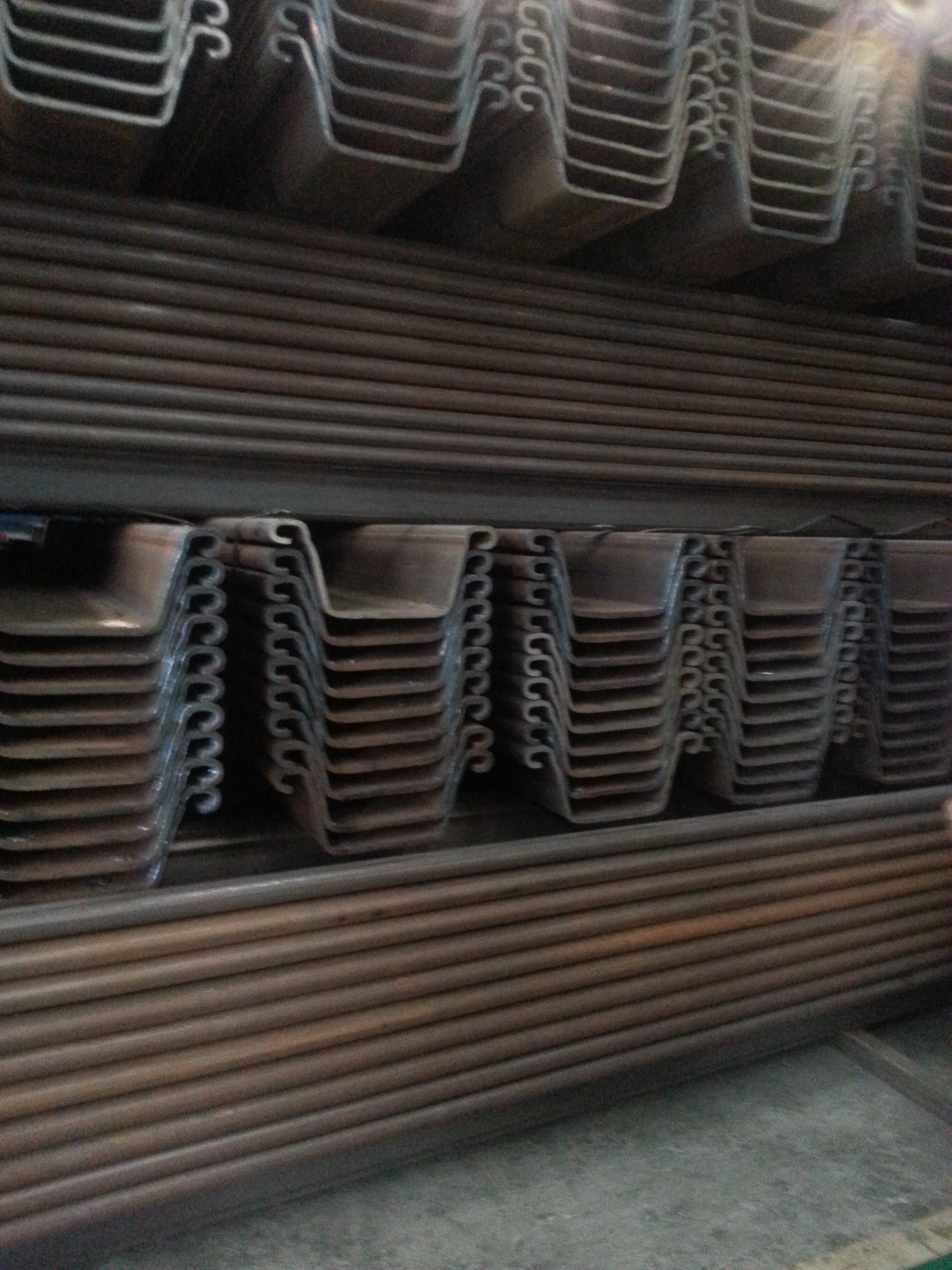 China Piling Sheet Bar
China Piling Sheet Bar:
Introduction:
Piling Sheet Bar is a service-proven type familiar to both designers and constructors, which is extensively used for permanent structures, temporary earth-retaining works and temporary cofferdams, etc.
In addition to its rigid structure, its moment of inertia per pile is relatively large, thus allowing repetitive use.
website in a range of sections, with section modulus values ranging from 456 to 4042 cm3/m.
China Piling Sheet Bar application advantage
Piling Sheet Bar is meet the basic structure and function, safe and reliable and efficient environmental protection characteristic.The main advantages are as follows.
1. strong bearing capacity, its light structure.Steel plate pile continuous wall with very high strength and rigidity
2. good water tightness.Piling Sheet Bar connection locking tightly combined natural seepage
3. simple construction.Can adapt to different geological conditions and soil can reduce the excavation of earthwork.Operation occupies smaller venues
4. good durability.As the use of environmental differences, life up to 50 years
5. construction of environmental protection.Soil and concrete substantially reduced amount, can effectively protect the land resources
6. high efficiency.Very suitable for fast implementation of flood protection, collapse, quicksand, earthquake disaster rescue and prevention.
7. the repeated use of recyclable materials.In temporary works can be used 20-30 times
8. compared with other monomers structure, wall is light and has greater adaptability to deformation, is suitable for various geological disaster prevention management.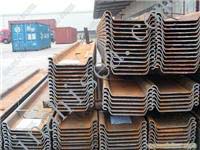 Our company, a professional steel sheet pile maker, is able to conduct a range of laboratory tests for higher quality.
Please check below contact information,Welcome to contact ours.Thanks in advance.
Chongqing Hi-Sea Marine Equipment Import & Export Co.,Ltd.
Address: F20-5,General Chamber of Commerce Building, No.2 Hongjin Street, Yubei District, Chongqing, China 401147
Contact person:Lucy jiang
Dimension:

SIZE

(Width×Height)

Active widthW1

mm

Active heightH1

mm

Plate thickness

mm

Per piece

Face per meter of Pile wall width

Section area

cm2

Theoretical weight

kg/m

Inertia moment Ix

cm4

Section modulus

Wx

cm3

Section area

cm2

Theoretical weight

kg/m2

Inertia moment Ix

cm4

Section modulus

Wx

cm3

SPU2

400

100

10.5

61.18

48

1240

152

153

120.1

8740

874

SPU3

400

125

13.0

76.42

60.0

2220

223

191.0

149.9

16800

1340

SPU3A

400

150

13.1

74.40

58.4

2790

250

186.0

146.0

22800

1520

SPU3B

400

160

16.0

96.9

76.1

4110

334

242.0

190.0

34400

2150
| | | | | | | | | | | | |
| --- | --- | --- | --- | --- | --- | --- | --- | --- | --- | --- | --- |
| SPU4 | 400 | 170 | 15.5 | 96.99 | 76.1 | 4670 | 362 | 242.5 | 190.4 | 38600 | 2270 |
| SPU5L | 500 | 200 | 24.3 | 133.8 | 105 | 7960 | 520 | 267.6 | 210 | 63000 | 3150 |
| SPU6L | 500 | 225 | 27.6 | 153.0 | 120 | 11400 | 680 | 306.0 | 240 | 86000 | 3820 |
| SPU2W | 600 | 130 | 10.3 | 78.70 | 61.8 | 2110 | 203 | 131.2 | 103.0 | 13000 | 1000 |
| SPU3W | 600 | 180 | 13.4 | 103.9 | 81.6 | 5220 | 376 | 173.2 | 136.0 | 32400 | 1800 |
| SPU4W | 600 | 210 | 18.0 | 135.3 | 106 | 8630 | 539 | 225.5 | 177.0 | 56700 | 2700 |
Optional Steel Grades:
Model

Mechanical Feature

Yield(Mpa)

Tensile(Mpa)

Elongation(%)

Impact Energy

Q235B

235

375-460

38

27

Q345B

≥345

470-630

≥21

≥34

Q345C

≥345

470-630

≥21

≥34

MDB350

≥350

470-630

≥21

≥60

MDB380

≥380

480-640

≥21

≥60

Foreign Model

S355J0

≥355

470-630

≥22

≥27

St52-3

≥355

490-630

≥22

≥27

SM490A

≥325

490-610

≥20

SM490B

≥325

490-610

≥20

≥27

SS490

≥285

490-610

≥19
Project Cases: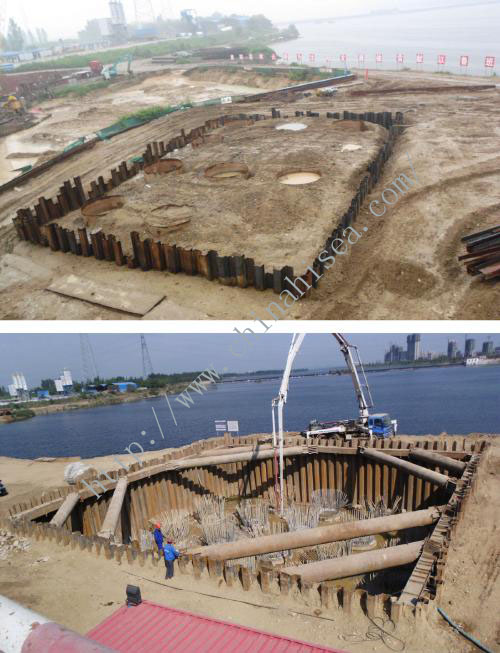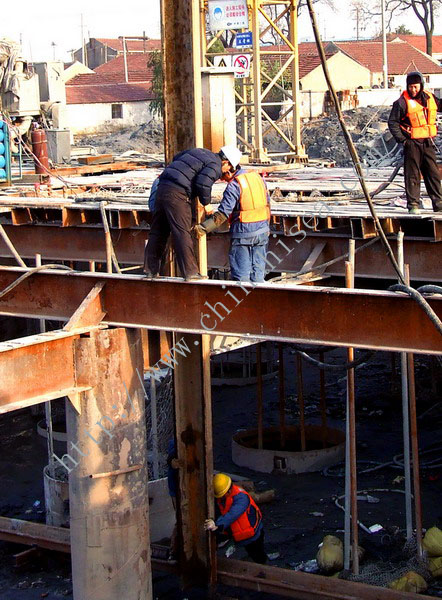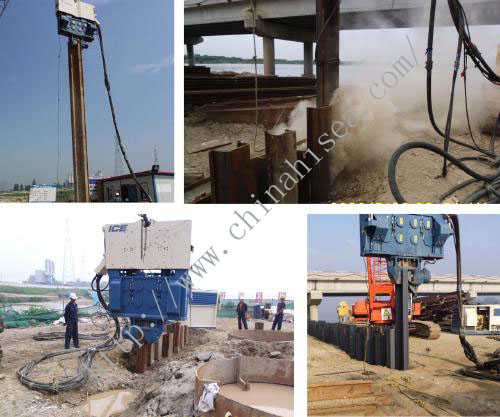 Our good quality piling sheet bar with our dearest client: