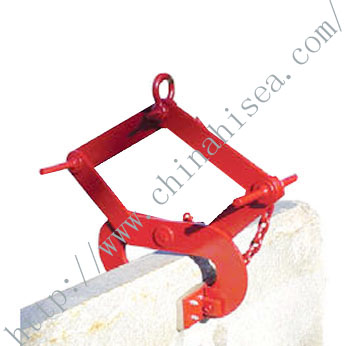 Clamp-Co Curb Grabs
Clamp-Co Curb Grabs
Product Name:
Clamp-Co Curb Grabs
Material:
steel
Spec:
•Virtually no manual assistance is required.
•Alloy Steel Construction.
• Available with polyurethane pads or hardened steel jaw.
• (Replacement kits available).
• Eliminates the need for slings, chokers and spreader bars.
• Individually Proof Tested to 2 times the Working Load Limit with certification.
• Finish - Red Paint.
Application:
Clamp-Co Curb Grabs provide a fast and efficient method for handling large granite curbs.
Technical Drawing For Clamp-Co Curb Grabs:

Parameter For Clamp-Co Curb Grabs:
Working Load Limit (kg.)*
Weight Each (kg.)
Grip Width (mm)
Dimensions
Model
Stock
(mm)
No.
No.
A
B
C
CG-1400
2734000
635
16.8
102 (min.)
565
683
254
178 (max.)
635
514
76.2