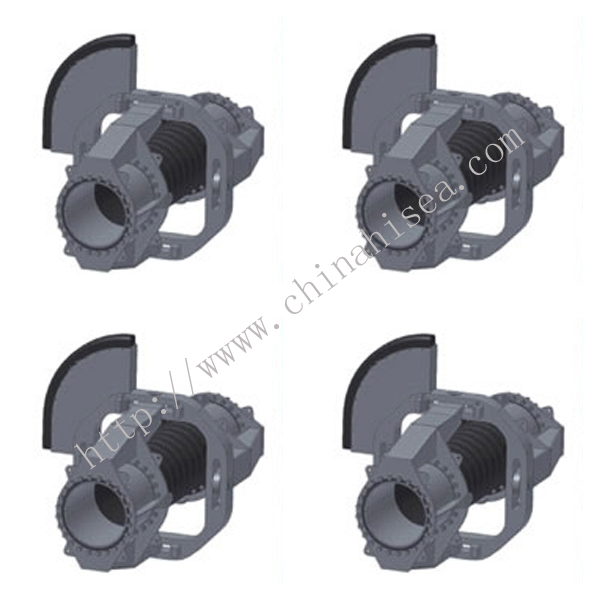 Dredging Cardanic Joint
Dredging Cardanic Joint Features and Performance:
Its main purpose of Dredging Cardanic Joint unit is releasing the stress formed between system assembly and the irregular surface plane under sea when drag suction pipes system on working, effecvtive prevent drag suction pipes assembly from damage. This units is solid steel structure, and it is convenient to assembly in all drag suction pipes assembly.
Dredging Cardanic Joint realized cross hub connection from between horizontal plane and vertical plant, the structure has enough strength to accept sucking pipe loaded with and big effective compensation angle,maximum compensation angle 30 degrees.
structural drawing

Dredging Cardanic Joint on TSHD-1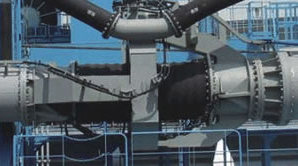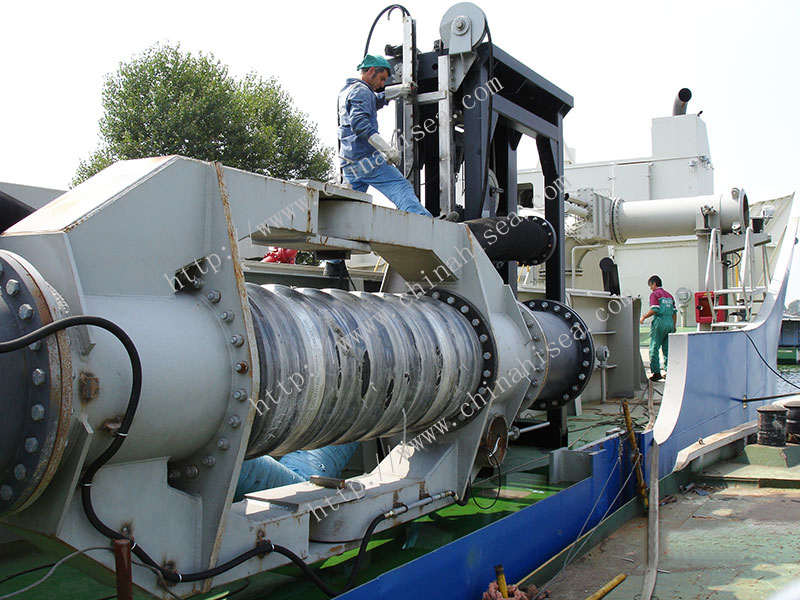 Maintain the Dredging Cardanic Joint