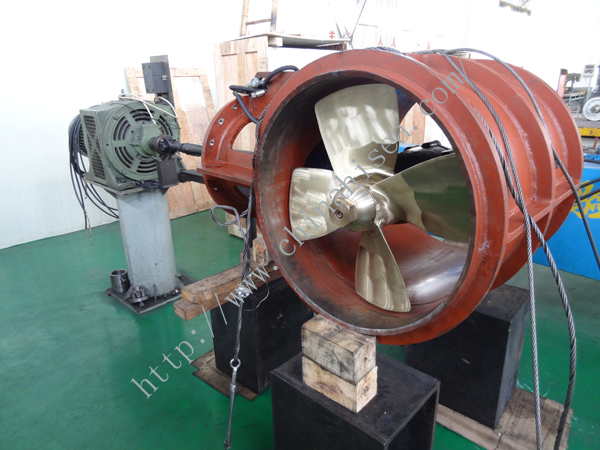 Electric Bow Thruster
Electric Bow Thruster:
Bow thruster used for port of call with very good results and can save a lot of tug usage charges, usually 3 to 5 years can see the benefits. A ship port of call completely independent,without tug assistance.
Tunnel thruster is non-universal, such as when speedis greater than 5 times, the ship bias force of the thruster had little effect.
Power drived by electric ,it working through circuit.Speed can be stepless,can get the suit force to docking.It also easy to maintain and environment friendly.
Bow thruster consist: Electric Drive Motor ,Frequency converter, Motor starter, Control panel, Thruster part and Gravity tank
Advantage: Frequency converter intergrated in Motor starter cabinet, it finished programming at factory and save the set parameters.Customer no need set by themself, it help easy commissioning. With correct wiring the bow thruster can work normally. No need extra cost on engineer service.
Working: The power which is transfered by the motor via coupling and reduction gearbox is generated the thrust by the propulsion setting of FP tunnel thruster, meanwhile, change the pitch angle by the instruction frequency control system. Then,change the size and direction of the thrust. When it at slow or none speed, bow thruster predigest the operation of vessel.Even when it at high speed , bow thruster still can sufficient assistant propulsion
Hi-sea Group supply power from 50KW---1000KW bow thruster .Quality management and product strict according to IACS requirement. ABS,BV,LR,RINA,CCS etc certificate supply
Fixed pitch propeller tunnel thruster parameters

Model

FP-500

FP-600

FP-700

FP-800

FP-900

FP-1000

FP-1100

FP-1300

FP-1480

FP-1650

FP-2000

Max input power

63/72

90/105

135/165

180/190

200/235

280/290

315/340

445/480

560/620

680/730

1050/900

Ratio

1.52

2.071

2.07

2.417

2.42

3.09

3.09

3.78

4.364

4.73

4.82

Max input torque

600

900

900

1400

1400

2100

2100

3000

3800

4500

7250

Max input speed

1450/1750

1450/1750

1450/1750

1450/1750

1450/1750

1450/1750

1450/1750

1450/1750

1450/1750

1450/1750

1450/1190

Propeller speed

954/1151

700/845

700/845

600/724

600/724

469.1/566

469.1/566

384/463

332.3/401

307/370

301/247

Propeller diameter

500

600

700

800

900

1000

1100

1300

1480

1650

2000

Max thrust

10/11.2

14.5/16.3

20/24.8

29.5/30.5

31/35.4

43/45.2

49/53.8

67/73

88/95

105/110

165/150

Cylinder length

600

800

800

920

920

1045

1045

1190

1320

1446

1680

Cylinder internal

515

615

715

818

918

1020

1120

1328

1510

1680

2030
Electric bow thruster: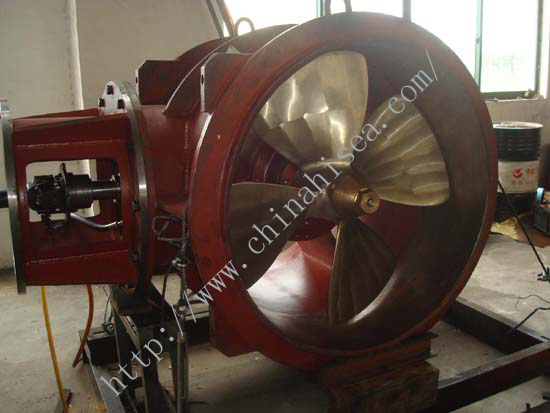 Frequency conveter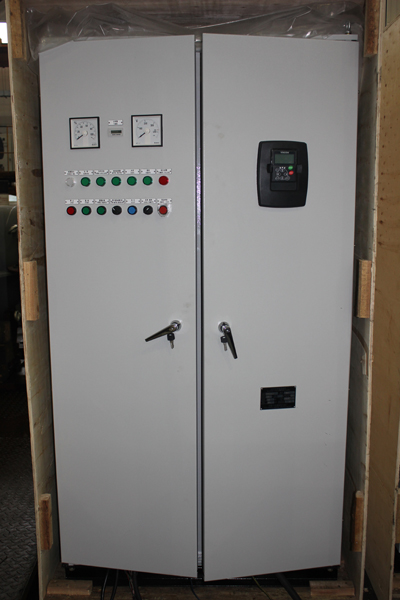 Control pannel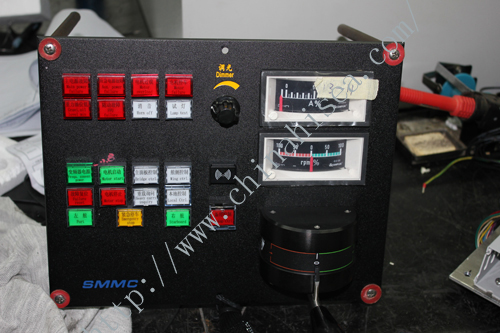 Motor