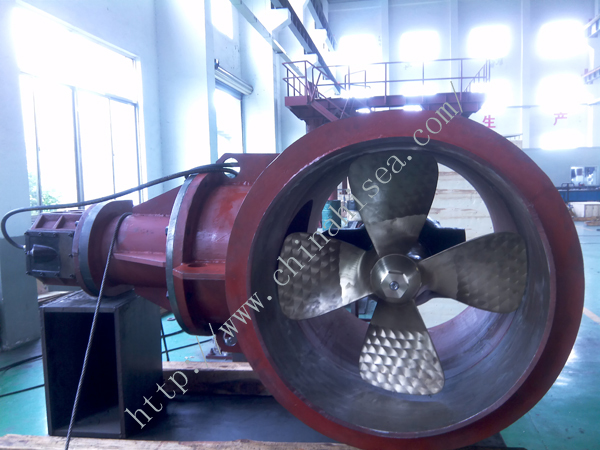 Engine Bow Thruster
Engine Bow Thruster:
Bow thruster have 3 drive type,electric drive,hydraulic drive and engine drive.Engine drive type is the most brief construction.
Control engine direct control the thruster.The propeller is fixed pitch ,structure simple and reliablity can be very high.Engine dirve directly can save cost.
1.Tough and rational structural design has accomplished superior strength ,Especially strong and durable driving shaft and seal are adopted for longer operation.
2.Employing thicker duct plate, developing new propeller design and so on have achieved less noise and vibration which follow comfortable living environment on board
3.Especially reduced duct lip and has a structure that it is able to weld anywhere on outer surface of duct for installation, On the periodical inspection, it is almostnot needed to change parts except seal.
Model

FP-500

FP-630
FP-800
FP-1000
FP-1100

FP-1250

FP-1500
FP-1750
FP-2100

Max Input Power (kW/h.p)

63
/86

50
/68

125
/170

100
/136

200
/272

200
/272

315
/428

315
/428

350
/476

280
/381

500
/680

500
/680

550
/748

450
/612

900
/1224

735
/1000

1250
/1700

1000
/1360

Max Thrust (kN)

9.5

7.9

17.5

14.5

28

28

44

44

50

42

70

70

84

73

125

107

183

155

Drum Length (mm)

1000

1000

1000

1500

1500

1500

1500

1500

2000

Pipe Thickness (mm)

12

12

15

20

20

20

20

20

25

Propeller Diameter (mm)

500

630

800

1000

1100

1250

1500

1750

2100

Weight (KG)

300

430

730

1450

1510

2450

2680

5400

8700
Engine bow thruster general arrangment:
Z type Engine bow thruster transmission: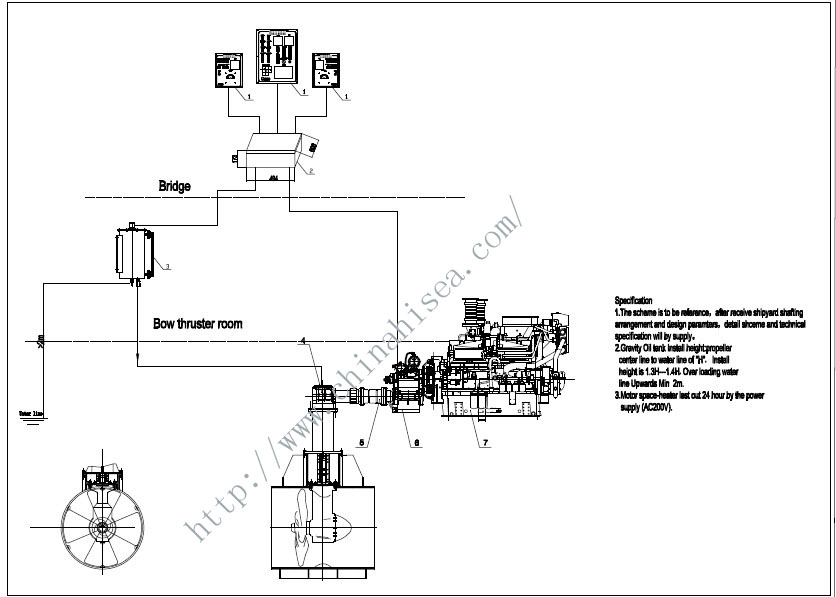 L type Engine bow thruster transmission: