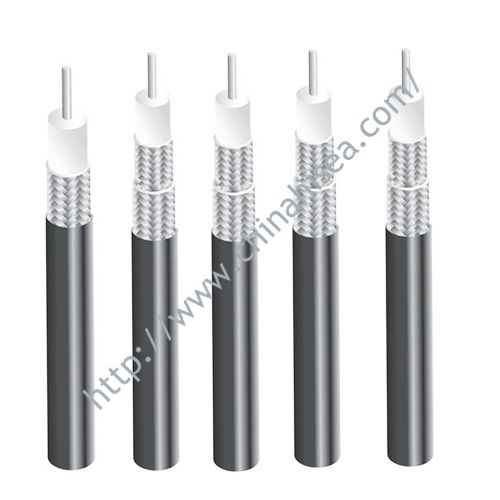 High temperature RF coaxial cable
High temperature RF coaxial cable
High temperature RF coaxial cable application
High temperature RF coaxial cable is sSuitable for radio communications and electronic devices using similar technology to transmit RF signals. RF cable transmission equipment and high temperature and various digital PBX,optical transmission equipment and patch panels inner join between the signal transmission.
High temperature RF coaxial cable Feature
1.working temperature : -55 ℃ ~ +200 ℃
2.Conductor: single or multi-strand silver-plated copper wire
3.the shield : silver plated copper wire
4.color : red,yellow,blue,white,black,green
5.Insulator: PTFE Conductor core insulation,FEP sheath insulation
6.CCC Certification
High temperature RF coaxial cable Model
SFF SFB
If you feel this is not what you are looking for,please kindly check more special cable here,also you can check more cable here,or you can use the search form on the upper right corner.
High temperature RF coaxial cable performance
High temperature RF coaxial cable Has excellent corrosion resistance,almost insoluble in any organic solvents,resistant to oil,acid,anti- alkaline,strong oxidant and excellent electrical insulation properties, resistance to high voltage ,small high-frequency loss, does not absorb moisture,large insulation resistance and excellent flame resistance,aging resistance,long service life.
High temperature RF coaxial cable specification
Model
Inner Conductormm
Nominal Insulation O.D. mm
Nominal Cable O.D. mm
Nominal Resistance Ω
Attenuation No more than
Test Voltage kV
Insulation Resistance No less than
MΩ·km
MHz
dB/m
SFF-50-1
7/0.10
0.87
1.80
50
200
0.85
1.2
5×103
SFF-50-1.5-1
7/0.18
1.5
2.55
0.55
2.0
SFF-50-1.5-2
7/0.18
1.5
3.2
0.50
2.0
SFF-50-2-1
1/0.73
2.2
3.3
0.31
3.0
SFF-50-2-2
1/0.73
2.2
4.0
0.31
3.0
SFF-50-3-1
1/0.93
3.0
4.5
0.23
4.2
SFF-50-3-2
1/0.93
3.0
5.5
0.23
4.2
SFF-50-5
1/1.48
4.6
6.4
0.15
6.5
SFF-50-7-2
7/0.82
7.24
10.2
0.12
10
SFF-75-1
1/0.17
0.87
1.8
75
0.74
1
SFF-75-1.5-1
7/0.10
1.5
2.55
0.50
1.8
SFF-75-1.5-2
7/0.10
1.5
3.2
0.50
1.8
SFF-75-3-1
1/0.55
3.0
4.5
0.23
3.6
SFF-75-3-2
1/0.55
3.0
5.5
0.23
3.6
SFF-75-5
1/0.82
4.6
6.4
0.15
5.5
High temperature RF coaxial cable show