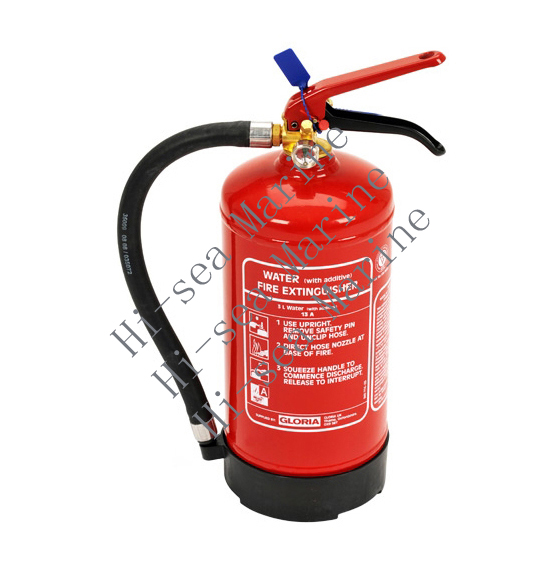 3 ltr Water Additive Fire Extinguishers
Quick Overview:
Passed the electrical conductivity test so are safe if accidentally used on electrical equipment.
With an environmentally friendly additive is lighter in weight and more effective on class A fires than the standard 9Ltr water extinguisher.
Extremely effective on the most common types of class A fires involving soft furnishings, fabrics, textiles, wood and paper.
The enhanced performance of these extinguishers make them a popular choice for schools, shops, offices and public buildings.
Carry a 5 year manufacturer's warranty.
Key Features:
● BS EN3 approved, CE Marked, ISO9001:2008 certification
● Passed the 35kv conductivity of discharge test
● Easy to use - squeeze grip to operate with spray nozzle
● Corrosion resistant finish, long time to use
● Internal polyethylene lining
● External Full epoxy polyester coated steel shell for high corrosion protection, with reinforced protective plastic base
● Safety relief valve to ensure reliability and optimize efficiency
● Complete with bracket for easy wall mounting
Technical Details:
| | |
| --- | --- |
| Type | 3 Litre Water Additive |
| Capacity (Ltr) | 3 |
| Fire Rating | 13A |
| Height (mm) | 435 |
| Cylinder Diameter (mm) | 130 |
| Overall Width (mm) | 290 |
| Filling Weight (kg) | 5.55 |
| Range of Throw (metres) | >2 |
| Duration of Discharge (seconds) | 18 |
| Working Pressure (at 20°C) | 15 bar |
| Temperature Range (°C) | +5 to +60 |
Packaging & Delivery:
Packaging Detail: ONE PC IN ONE CARTON
Delivery Time: 15-25 DAYS
Payment:
T/T, L/C