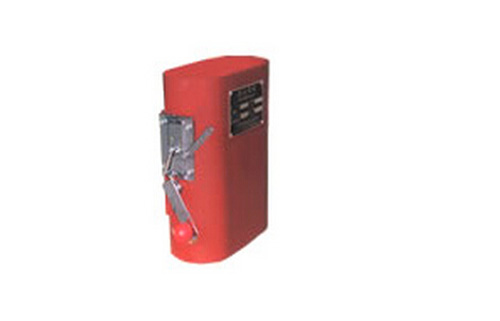 Flat fire dampers
Application:
The shape of fire damper is Flat and the construction is made of body, shaft,valve disc.,The material is stainless steel and can be pianted by your request,This type of fire damper is widely appicated in air conditioning system or ventilation system for marine or another place to keep from the fire or somke.
The fire damper can be controled by temperature,and It can be electrical automatically closed.Fire damper is open in normal condition,If the temperature of air within damper duct exceeds 70℃,The fusible link of fire damper will be broken to close the fire damper.
The time for refractory is 1.5h,The electrical signal could be output according to user's requirement,Fire damper should be reset manually.
Feature:
1.Stainless steel construction to prevent fire and smoke.
2.The time for refractory is 1.5h.
3.The coefficient of resistance is less than 0.4.
4.The damper will be automatically closed when the temperature is 70℃.
5.The height of body is 210mm.
6.Special size could be supplied.
Available size:

Nom.dia of.DN


Internal dia, of duct

Internal dia.DN

Thickness
t

Height
h

a

b

125

150

90

184

5

250

160

190

115

233

5

250

175

215

125

266

5

250

200

250

140

312

5

250

230

250

150

307

5

260

240

275

150

346

5

285

345

400

200

514

5

410

370

450

200

593

6

460

430

500

250

643

6

510

485

560

300

708

6

570

545

630

350

790

6

640
Process drawing: