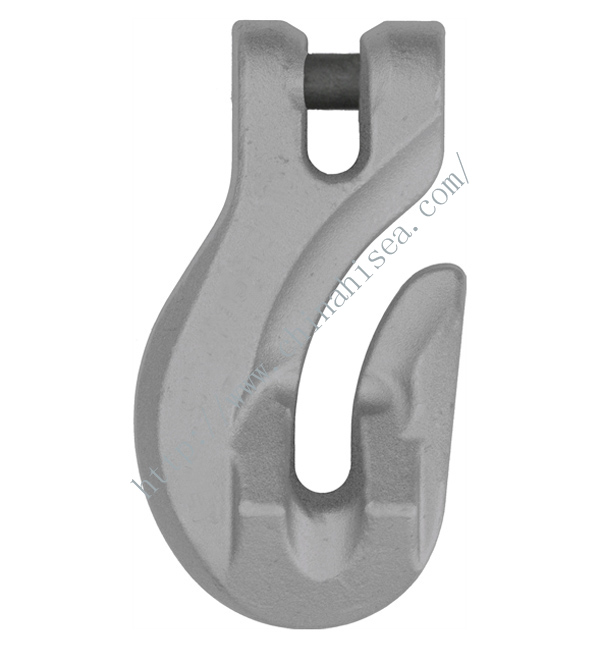 Grade 100 Clevis Grab Shortening Hook
Name: Grade 100 Clevis Grab Shortening Hook
Application: used with Grade 100 chains and fittings
Standard: meets EN 1677-1, ASTM A 952
Material and Process: alloy steel, quenched and tempered
Structure: clevis fitting enables direct connection to chain.
Features: for correct and safe use of the hook as a shortening device it must be assembled to the master link via 3 links of chain. No reduction in W.L.L. of the chain sling capacity if used as a shortening device.
Finish: painted. Galvanized surface types are available at the same time Marked with manufacturer's identification, traceability mark, size and material grade.
Spare clevis load and retaining pins available
Technical Specification of this Grade 100 Clevis Grab Shortening Hook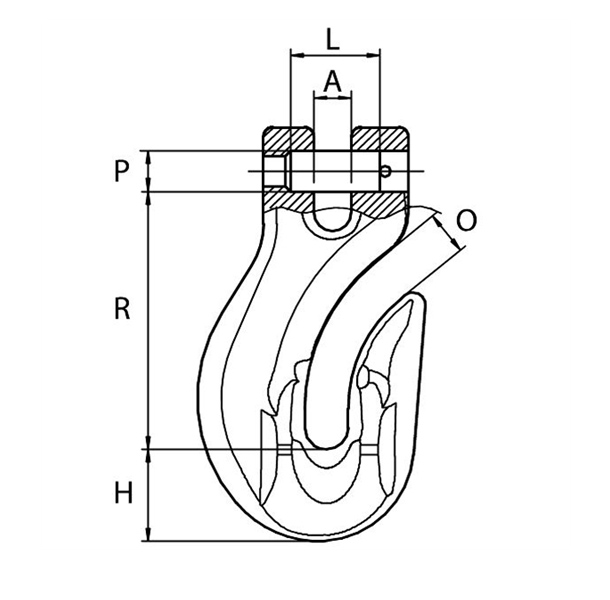 Product Model

Chain Diameter

(mm)

Dimension (mm)

Working Load Limit

Rated Test Force

Breaking Force

Weight

A

H

O

R

P

L

tones

KN

KN/min

kgs/pc

G100CGS-6

6

7

17.5

7

51

7.4

16.5

1.4

-

-

0.25

G100CGS-7

7-8

9

23.2

9.5

66

9.6

23

2.5

-

-

0.6

G100CGS-10

10

11.5

29

12

82

12.5

29.5

4

-

-

1.14

G100CGS-13

13

15

38.5

15.5

107

16

37

6.7

-

-

2.6

G100CGS-16

16

18

48

18.5

132

20

52

10

-

-

4.8

G100CGS-19

19-20

23

56.5

22

155

24

73

16

-

-

7.2

G100CGS-22

22

25

62

26

170.5

27

71

19

-

-

9.5