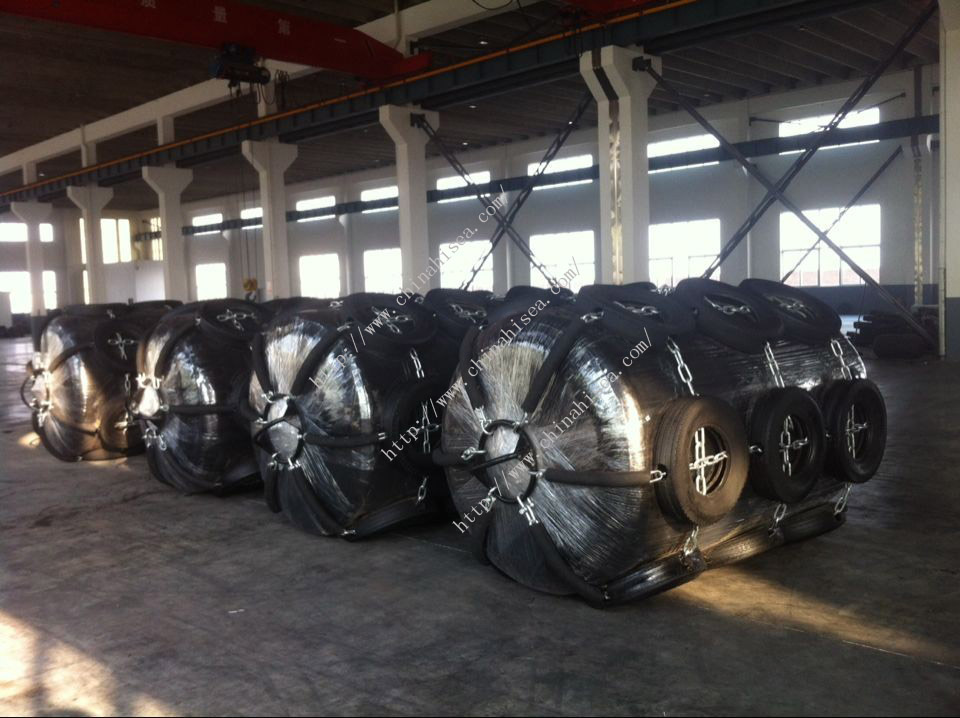 Polyurethane fender with tyre
Polyurethane fender with tyre
Specifications:
1.Certificate:CCS ISO 17357
2.Can as float rod on the sea
3.Colorful
4.Flexible,cost-saving
5.Easy to install, move and use
Polyurethane foam fender is a kind of constructive fender with polyurethane materials as its outer protective layer and polyethylene or plastic foam core forming the resilient inner part. Through comoressive deformation to absorb impacting energy of the ship when using. So that it can reduce destructive effect to the pier and the ship.
Size

Deflection 60%

Weight(±3%)

Reaction force(KN)

Enery absorption(KJ)

(KG)

300×500

43

5

7

400×800

54

7

17

500×1000

89

32

23

700×1500

129

24

85

1000×1500

190

62

175

1000×2000

298

80

240

1200×2000

335

110

350

1350×2500

460

173

550

1500×3000

615

263

770

1700×3000

678

330

1075

2000×3500

940

535

1530

2000×4000

1095

630

1980

2000×4500

1250

690

2500