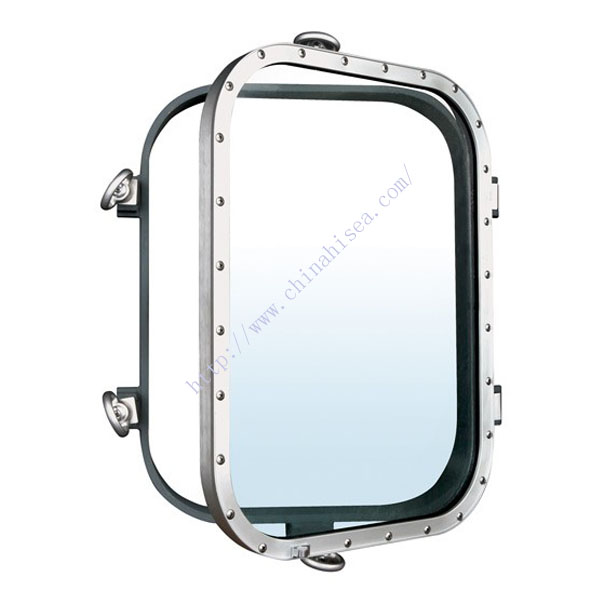 Marine Ordinary Rectangular Window
The marine ordinary rectangular windows are used in the deck houses and superstructures above freeboard deck of machine ships and naval ships and in the relative spaces of marine structures.
It can also be used as rectangular windows of inland ships where appropriate.
This series window meets the regulations of the International Convention for the Safety of Life at Sea (SOLAS 1974), with Amendments, 1981 and the International Convention on Load Lines, 1966.
1. Remarks:
N: Regular Series, Common rectangular windows with a toughened safety glass pane.
P: Fire-resistant series, Rectangular windows used in "B" class fire-resistant divisions.
H: Heated Series, Rectangular windows with an electric-heated glass pane.
E: Heavy rectangular window
F: Light type rectangular window
2. Nominal Size and Code Number: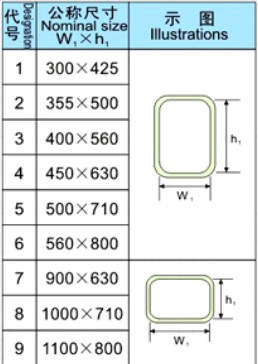 3. Characteristics of Models: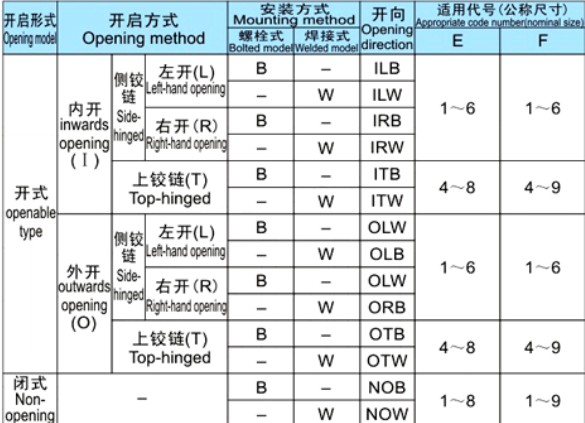 4. Glass Thickness:

5. Glass pane code for rectangular windows of the heated series:

6. Height of Spigot and Material Code Number: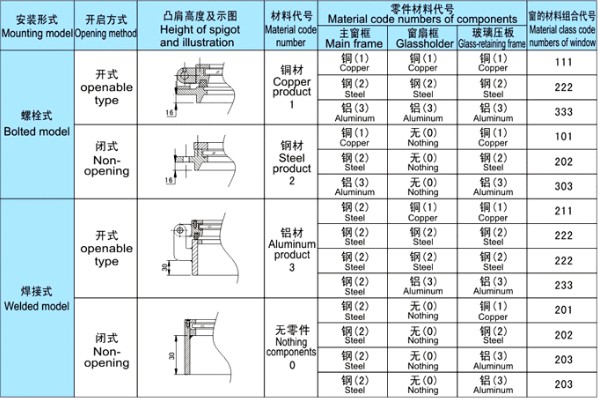 7. Welded Rectangular Window: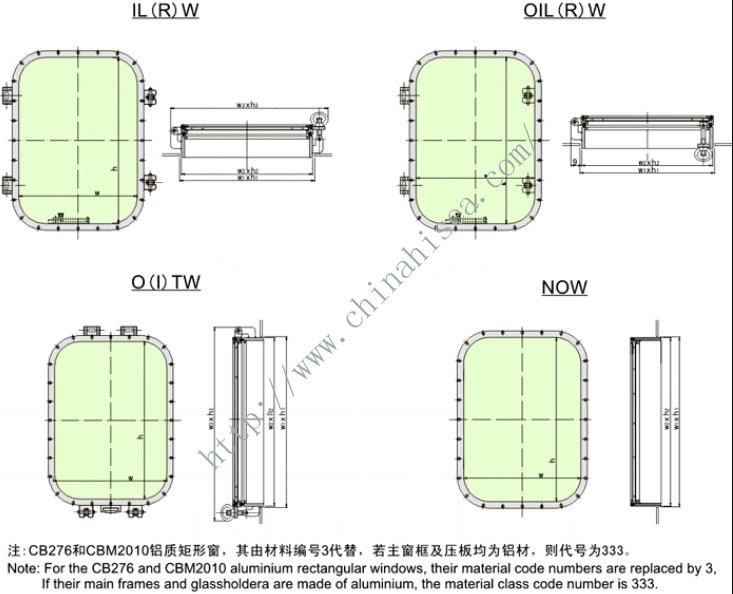 8. Bolted Rectangular Window:

9. Technical Models: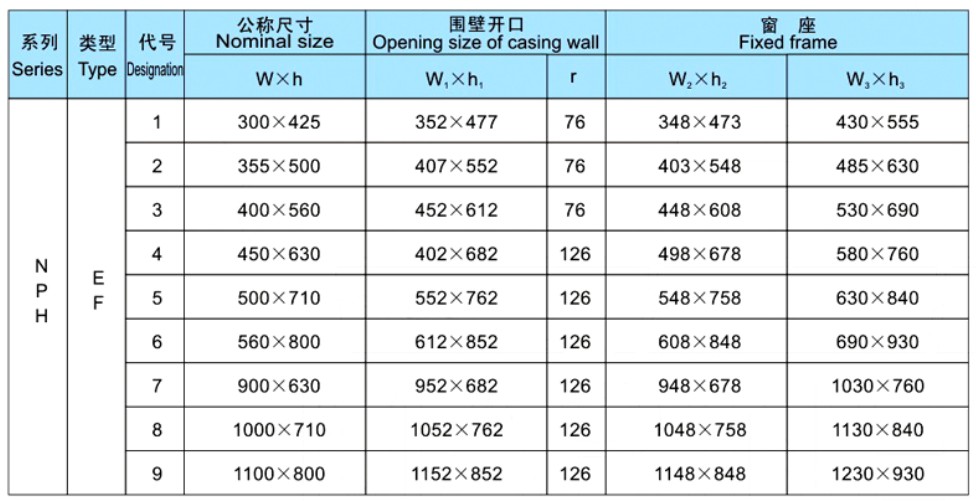 10. Simple Pictures: