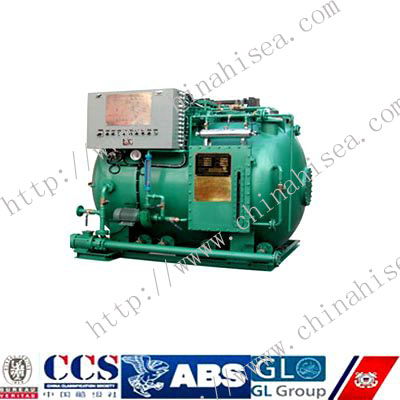 MBR Sewage Treatment Plant Factory
1. Marine Sewage Treatment Plant on Ship
Discharging of sewage in sea or territorial waters in banned as it can drastically affect the marine life. In case the sewage is to be discharged, first it has to be treated with the help of a sewage treatment plant.
STP is now mandatory on every ship, according to International legislature.
2. Marine Sewage Treatment Plant Factory
Hi-sea Marine Company is located in the largest industrial city-Chongqing, China. We are the MBR marine sewage treatment plant factory, manufacturer, designer, and exporter.
The plants which we produce are according to the MEPC.159(55) resolution enacted on 13 October 2006, which is called "new standards". The convention (MARPOL 73/78) provides that all STPs installed on board on or after 1 January 2010 should meet the MEPC.159(55) resolution.
3. According to the marine sewage treatment plant, we can provide you CCS, EC, BV, USCG, LR, and ABS classification society certisficate.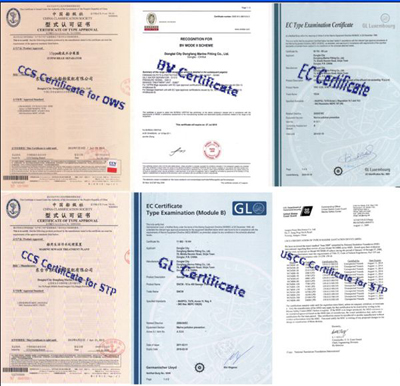 4. Technical Models:
Model
SWCM-
15
20
25
30
40
50
60
80
100
120
150
200
250
300
400
Load
Average load (L/d)
1190
1540
1890
2310
3080
3780
4480
6020
7700
9100
11200
14700
18200
23100
30800
Peak load(L/h)
149
193
237
289
385
473
560
753
963
1138
1400
1838
2275
2888
3850
Organic load (kgBOD5/d)
0.595
0.77
0.945
1.155
1.54
1.89
2.24
3.01
3.85
4.55
5.6
7.35
9.1
11.55
15.4
Rated capacity (men)
15
20
25
30
40
50
60
80
100
120
150
200
250
300
400
Max capacity(men)
17
22
27
33
44
54
64
86
110
130
160
210
260
330
440
Electricity
AC 380V/50Hz/3φ, AC 415V/50Hz/3φ, AC 440/60Hz/3φ
Power(kW)
2.5
2.5
2.5
2.5
3.0
3.0
3.5
4.0
4.0
4.0
6.0
6.0
7.0
9.0
11
External dimension (mm) L×W×H

1870

×

1200

×

1400

1745

×

1400

×

1525

1935

×

1400

×

1560

1985

×

1500

×

1650

2400

×

1600

×

1700

2410

×

1700

×

1850

2670

×

1700

×

1850

2780

×

1900

×

2050

2795

×

2000

×

2200

3000

×

2000

×

2200

3050

×

2200

×

2300

3600

×

2200

×

2350

3880

×

2400

×

2570

4750

×

2400

×

2570

5950

×

2400

×

2570

Weight
Dry weight(kg)
1000
1000
1200
1200
1300
1450
1600
1850
2200
2300
2800
3000
3300
3700
4200
Wet weight(kg)
2283
2640
2740
3500
4400
5073
5270
6517
8268
9166
11340
13267
16538
20357
25417
Effluent standard
BOD5≤25mg/L, COD≤125mg/L, TSS≤35mg/L, coliform≤100/100ml, PH6~8.5, CL2≤0.5mg/L
5. Several types Marine Sewage Treatment Plant in our Factory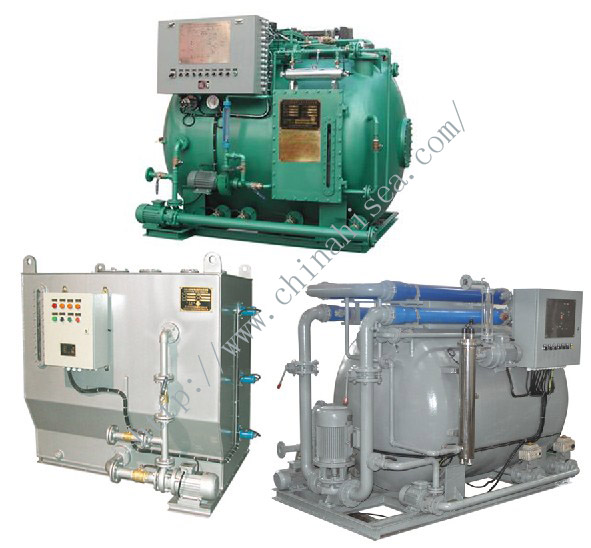 5. Our Work-shop: