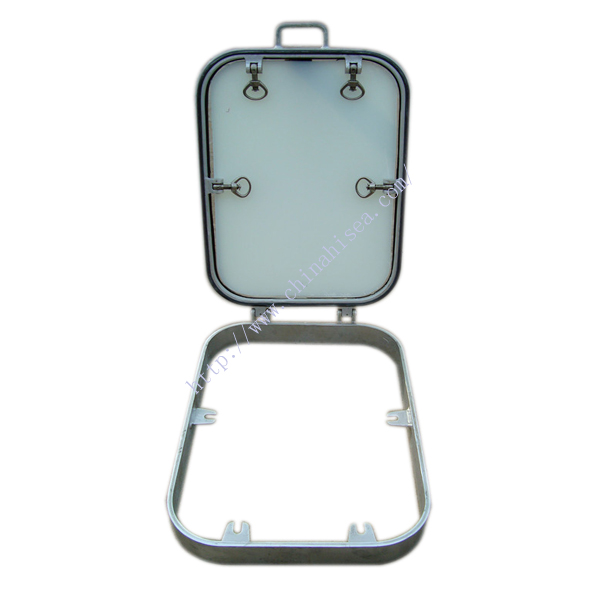 Steel Welded Opening Rectangular Ship Window
Steel Welded Opening Rectangular Ship Window
Description:
1. Bolted or Welded type for your option
2. Hinged type, Water tight/ Weather tight and fireproof
3. With clear view screen or without clear view screen
4. Used for wheel house, cabin, pantry or meeting room on ship
5. CB/T3226-1995,meets ISO 3434
6. Material: steel, stainless steel, aluminum alloy, copper
7. Round or Right Angle corners for option
Specification:
The rectangular marine window is used for superstructure above freeboard deck and deck house.
Series
N---ordinary---with safety glass
P---fire protection---for fire class A or B
H---heating---with electrical heating glass in accordance of ISO3434
Type E---heave F---light
We will customize your marine window requirements.
Photos: