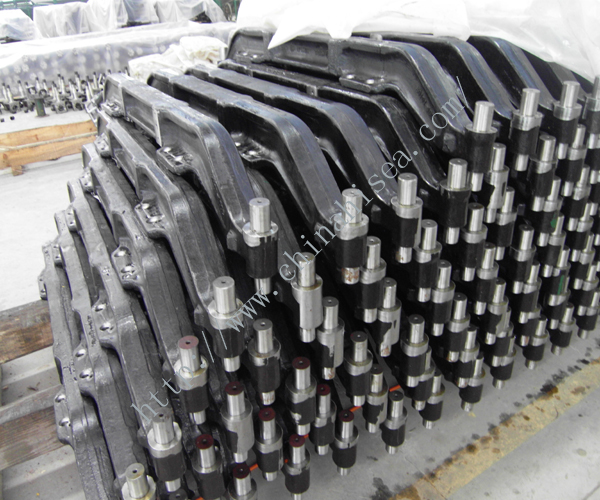 AZ9125411054 Golden Prince front axle

Front axle
Front axle is an important spare of truck and auto .
It needs the Special heat treatment.
my comany is engaged in manufaturing all Front axle spare parts of auto as you need .
such as Steyr,hongyan,Dongfeng,howo,SXQC,Jiefang,etc.
Guranteed by ISO9001:2001 & TS16949.
Nice feed back because of Competitive price and service.The basic package is Wooden cases
The drawing and OEM number of your product is needed before quote you our best price!!
Front axle list :
| | | |
| --- | --- | --- |
| AZ9900410083 | front axle | 7T |
| AZ9719410090 | front axle | (7 T,Leaf spring from 900) |
| AZ9100413007 | front axle | (9 T) |
| AZ9719410092 | front axle | (9T,Leaf spring from 900) |
| AZ9719410083 | Front axle | Leaf spring from 850 |
| AZ9125411154 | Front axle | Leaf spring from 900 |
| AZ9925410121 | Front axle | Leaf spring from 850 |
| AZ9719410093 | Front axle | Leaf spring from 900 |
| WG9412410002 | Front axle | (Tread1900,9.0 tire) |
| AH71541.00201 | Front axle | 4×2,6×4 |
| AH71541.00101 | Front axle | ABS 4×2,6×5 |
| AH71541.00501 | Front axle | Tread above 3200 Double steering front axle |
| AC71414100505 | Front axle | thread above 3201 Double steering front axle |
| AC71414100502 | Front axle | thread above 3202 Double steering front axle |
| AH71541.00502 | Front axle | thread above 2800 and 3000 Double steering front axle |
| AC71414100505 | Front axle | thread above 2800 and 3001Double steering front axle |
| AC71414100503 | Front axle | thread above 2800 and 3002 Double steering front axle |
| AH71541.00601 | Front axle | thread above 2500 Double steering front axle |
| AC71414100502 | Front axle | thread above 2501 Double steering front axle |
| AC71414100506 | Front axle | thread above 2502 Double steering front axle |
| AZ9125411010 | Front axle | |