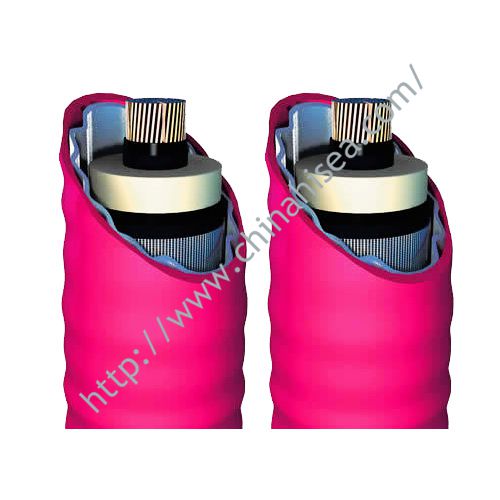 Environmental Protected Control cable
Environmental Protected Control cable
Environmental Protected Control cable application
This product is suitable for AC 50Hz,rated voltage 0.6/KV the lines for power transmission and distribution effect. Cable has low toxicity,low smoke,halogen-free,flame-retardant,safe,clean,etc.
Environmental Protected Control cable specification
XLPE Insulated
Max.Outer diameter:70 (mm)
Insulation thickness :0.7-2 .4 (mm)
Nominal cross section :1.0-300 (mm2)
If you feel this is not what you are looking for,please kindly check more special cable here,also you can check more cable here,or you can use the search form on the upper right corner.
XLPE insulated Environmental Protected Control cable Model
| | |
| --- | --- |
| Model | Name |
| WL1A-CTE | XLPE insulated halogen-free polyolefin sheathed Environmental Protected Control cable |
| DW3A-CTV | XLPE insulated Low-halogen PVC sheathed Environmental Protected Control cable |
| DW3C-CTV | XLPE insulated Low-halogen PVC sheathed Environmental Protected Control cable |
| WL1A-CTE2 | XLPE insulated halogen-free polyolefin sheathed Steel tape armored Environmental Protected Control cable |
| DW3A-CTV2 | XLPE insulated Low-halogen PVC sheathed Steel tape armored Environmental Protected Control cable |
| DW3C-VTC2 | XLPE insulated Low-halogen PVC sheathed Steel tape armored Environmental Protected Control cable |
| WL1A-CTEP | XLPE insulated halogen-free polyolefin sheathed Copper Wire woven shield Environmental Protected Control cable |
| DW3A-CTVP | XLPE insulated Low-halogen PVC sheathed Copper Wire woven shield Environmental Protected Control cable |
| DW3C-CTVP | XLPE insulated Low-halogen PVC sheathed Copper Wire woven shield Environmental Protected Control cable |
| WL1A-CTEP2 | XLPE insulated halogen-free polyolefin sheathed Copper tape shield Environmental Protected Control cable |
| DW3A-CTVP2 | XLPE insulated Low-halogen PVC sheathed Copper tape shield Environmental Protected Control cable |
| DW3C-VTCP2 | XLPE insulated Low-halogen PVC sheathed Copper tape shield Environmental Protected Control cable |
XLPE insulated Environmental Protected Control cable Show